Companies
Through our network of insurance agencies, Tower Hill products are available for year-round and seasonal residents. We offer a broad range of coverages through our companies.
Tower Hill Insurance Exchange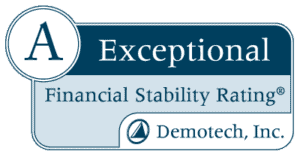 Tower Hill Insurance is pleased to announce the formation of its newest risk-bearing entity, Tower Hill Insurance Exchange ("the Exchange"). The Exchange is a reciprocal insurer whereby the policyholders, also known as members, insure each other and share in the underwriting profits generated via Subscriber Savings Accounts. Tower Hill Insurance Exchange has earned a Financial Stability Rating® (FSR) of A (Exceptional) from Demotech, Inc. Learn More →
Tower Hill Prime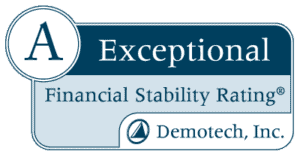 Tower Hill Prime Insurance Company has earned a Financial Stability Rating® (FSR) of A (Exceptional) from Demotech, Inc. DeSoto Prime Insurance Company was acquired by a Tower Hill holding company in March 2003, and later renamed Tower Hill Prime.
Tower Hill Specialty

As a niche provider of specialty personal lines property insurance, Tower Hill Specialty offers residential insurance coverage for risks that are often underserved by conventional national carriers. Tower Hill Specialty is committed to providing excellent claims service and ensuring ease of use for both our strategic partners and policyholders. Targeted programs provide access to a market specializing in often challenging-to-place risks. This allows producers the opportunity to focus on their primary product lines and helps drive higher overall customer retention. Learn More →
 To offer our customers specialty and commercial lines products, we also partner with these additional insurance carriers:
RenRe and Ascot syndicates at Lloyd's

Lloyd's is the world's specialist insurance and reinsurance market, bringing together an outstanding concentration of underwriting expertise and talent. It is often the first to insure emerging, unusual and complex risks.
Around 80 syndicates underwrite insurance at Lloyd's, covering all classes of business. Together they interact with thousands of brokers daily to create insurance solutions for businesses in over 200 countries and territories around the world. Lloyd's insures the majority of FTSE 100 and Dow Jones industrial average companies.
Lloyd's enjoys strong financial security supported by excellent ratings. Visit lloyds.com for more information.
RenaissanceRe Specialty U.S. LTD. (RSUSL)

RSUSL is a subsidiary of RenaissanceRe Holdings Ltd., one of the industry's leading insurance and reinsurance companies. RSUSL carries a Financial Strength Rating (FSR) of A+, XV (Superior) by A.M. Best Company and an A+ Financial Strength Rating by S&P.
Vantage Risk Specialty Insurance Company
Vantage Group Holdings Ltd. (Vantage) was established in late 2020 as a re/insurance partner designed for the future. Driven by relentless curiosity, our team of trusted experts provides a fresh perspective on our clients' risks. We add creativity to tech-enabled efficiency and robust analytics to address risks others avoid. Vantage operating subsidiaries Vantage Risk Ltd., Vantage Risk Assurance Company, and Vantage Risk Specialty Insurance Company are rated "A-" (Excellent) by AM Best.
SkiSafe
Since 1992, SkiSafe has provided coverage for more than 400,000 boats and jet skis nationwide. SkiSafe offers considerable flexibility in quoting both standard and unique watercraft risks, and issues all policies on admitted paper. Contact your Tower Hill agent to learn more or request a SkiSafe quote.