Tower Hill is pleased to offer an alternative to home warranty plans. Equipment Breakdown coverage is now available through your homeowners insurance policy for only $50/year. If you're a homeowner with a Tower Hill policy, you now have the option to have your equipment breakdown exposures covered.
Check out our interactive experience to see how your home can be protected, or contact us to add Equipment Breakdown coverage to your policy today!
What is Equipment Breakdown Coverage?

It's a simple add-on coverage that fills the gaps in your homeowners insurance policy.

Most homeowners insurance policies don't cover the cost of repairing or replacing essential equipment in your home when it breaks down. But with Equipment Breakdown coverage, you can rest easy.

What does Equipment Breakdown cover?

Equipment Breakdown covers the perils of mechanical, electrical, and pressure systems breakdown, which are typically excluded or limited perils in a homeowners policy. Examples include air conditioning systems, heat pumps, swimming pool equipment, electrical panels, televisions and media equipment, as well as other household appliances.

What are some examples of covered property?

Examples of covered property are items in a home that can break mechanically or electrically; for example, wine cooling unit, heat pumps, swimming pool equipment, air conditioning systems, electrical panels, televisions and media equipment, as well as other household appliances.

How does Equipment Breakdown coverage differ from a home warranty?

A home warranty is expensive. It may also restrict certain equipment or include it at an additional cost. By adding the equipment breakdown enhancement endorsement to your homeowner's policy, coverage applies to all real and personal property in your home.

Can damaged equipment be replaced with more efficient equipment?

Yes, the equipment breakdown endorsement will pay up to 150% for replacement of equipment that is more efficient and better for the environment.

Is there coverage for personal property away from the insured's described premises (i.e., laptop at college, GPS, etc.)?

Yes, Off-Premises Coverage is now included. Coverage was previously limited to "Residence Premise" and now we've extended coverage for property that is away from the described premises.
Why do you need Equipment Breakdown coverage?
If it uses electric power, it is most likely subject to equipment breakdown. Often this equipment requires sophisticated diagnostic tools and skilled technicians to oversee a potential repair. Equipment Breakdown coverage protects you against unexpected repair or replacement costs due to an electrical, mechanical, or pressure systems breakdown.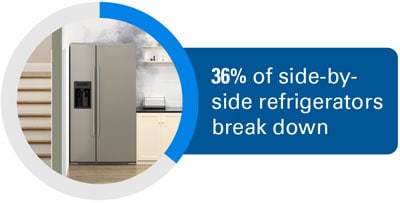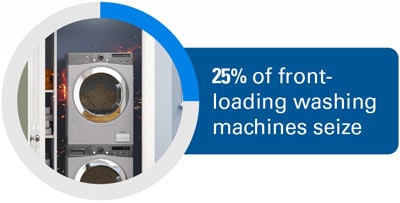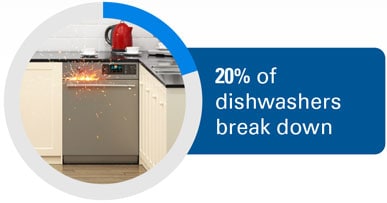 How do I add Equipment Breakdown coverage to my policy?
Interested in adding Equipment Breakdown coverage to your policy? Submit the form below and we'll be in touch shortly.