Tower Hill offers business owners exceptional insurance coverage at a competitive price. A broad range of Commercial programs with optional coverages are available. Our programs also include value-added benefits, such as on-site visits and risk-specific recommendations from field loss-control specialists.
---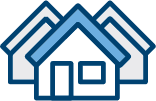 Homeowners Associations
Insures homeowners associations, planned unit developments, condo, or cooperative-owned communities.

Office & Retail Facilities
Insures buildings or offices (lessors' risk coverage); professional office complexes; multi-tenant retail shopping centers, and other related risks.

Hotels & Motels
Insures the property and general liability of hotel and motel owners. Properties may be individually owned or franchise owned.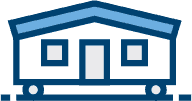 Manufactured Housing Communities
Insures manufactured housing parks, resident-owned parks, travel trailer parks, and campgrounds with more than five sites

Mercantile Advantage
Insures primarily retail and wholesale business with on-site sales. This program includes a broad range of businesses with sales up to $2 million annually.

Commercial Residential
Insures apartments and condominium complexes up to 4 stories as well as rental dwellings. Maximum total insured value of $10,000,000 per location.

Self-Storage Facilities
Insures self-storage and mini-warehouse facilities. Converted facilities not originally built as storage facilities or facilities used for other than storage purposes (e.g., to operate a business) are ineligible.