Tower Hill offers business owners exceptional insurance coverage at a competitive price. A broad range of Commercial programs with optional coverages are available. Our programs also include value-added benefits, such as on-site visits and risk-specific recommendations from field loss-control specialists.
---
Monoline Property Policies Now Available for Expanded Classes of Business through Tower Hill Prime
Tower Hill Insurance Group announces the availability of Commercial Lines monoline property policies for Florida Veterinary and Preschool businesses through Tower Hill Prime Insurance Company. Tower Hill's Commercial products already include a monoline property program available for Commercial residential risks — apartments, townhomes, homeowners associations, and condominiums, and for non-residential risks – medical and dental offices, professional offices, hotels, and more. The Businessowners Policy (BOP) remains available in the product line for residential and non-residential risks through Tower Hill Prime, an admitted carrier. The monoline property policy is now available for these new classes of business – Veterinary Offices, Preschools, Early Childhood Learning Centers, Martial Arts Schools, and Children's Activity Centers.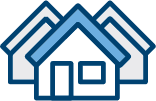 Homeowners Associations
Insures homeowners associations, planned unit developments, condo, or cooperative-owned communities.

Office & Retail Facilities
Insures buildings or offices (lessors' risk coverage); professional office complexes; multi-tenant retail shopping centers, and other related risks.

Hotels & Motels
Insures the property and general liability of hotel and motel owners. Properties may be individually owned or franchise owned.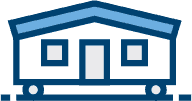 Manufactured Housing Communities
Insures manufactured housing parks, resident-owned parks, travel trailer parks, and campgrounds with more than five sites

Mercantile Advantage
Insures primarily retail and wholesale business with on-site sales. This program includes a broad range of businesses with sales up to $2 million annually.

Commercial Residential
Insures apartments and condominium complexes up to 4 stories as well as rental dwellings. Maximum total insured value of $10,000,000 per location.

Self-Storage Facilities
Insures self-storage and mini-warehouse facilities. Converted facilities not originally built as storage facilities or facilities used for other than storage purposes (e.g., to operate a business) are ineligible.