Windstorm Loss Mitigation Discounts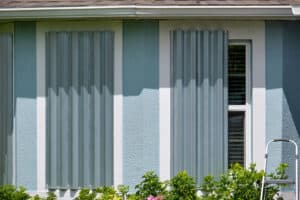 Tower Hill offers a variety of premium discounts for covered properties with documented windstorm mitigation features, including:
Roof Covering
How Your Roof Is Attached
Roof-to-Wall Connection
Roof Shape
Secondary Water Resistance (SWR)
Opening Protection
In addition to reducing your hurricane wind premium by installing mitigation features, you may also reduce the likelihood of out-of pocket-expenses, such as your hurricane deductible, you may otherwise incur after a catastrophic event. For a detailed breakdown of our available windstorm loss mitigation discounts, we encourage you to download and view the following documents:
Other Available Discounts
For qualifying risks, choose from a range of premium discount options; secured community; senior; accredited builder; smart home water protection; companion policy discount; and/or for having an auto policy with Safeco. Depending on the discount, supporting documentation may be required during the application process. Speak with your agent to determine what discounts might be available to you.