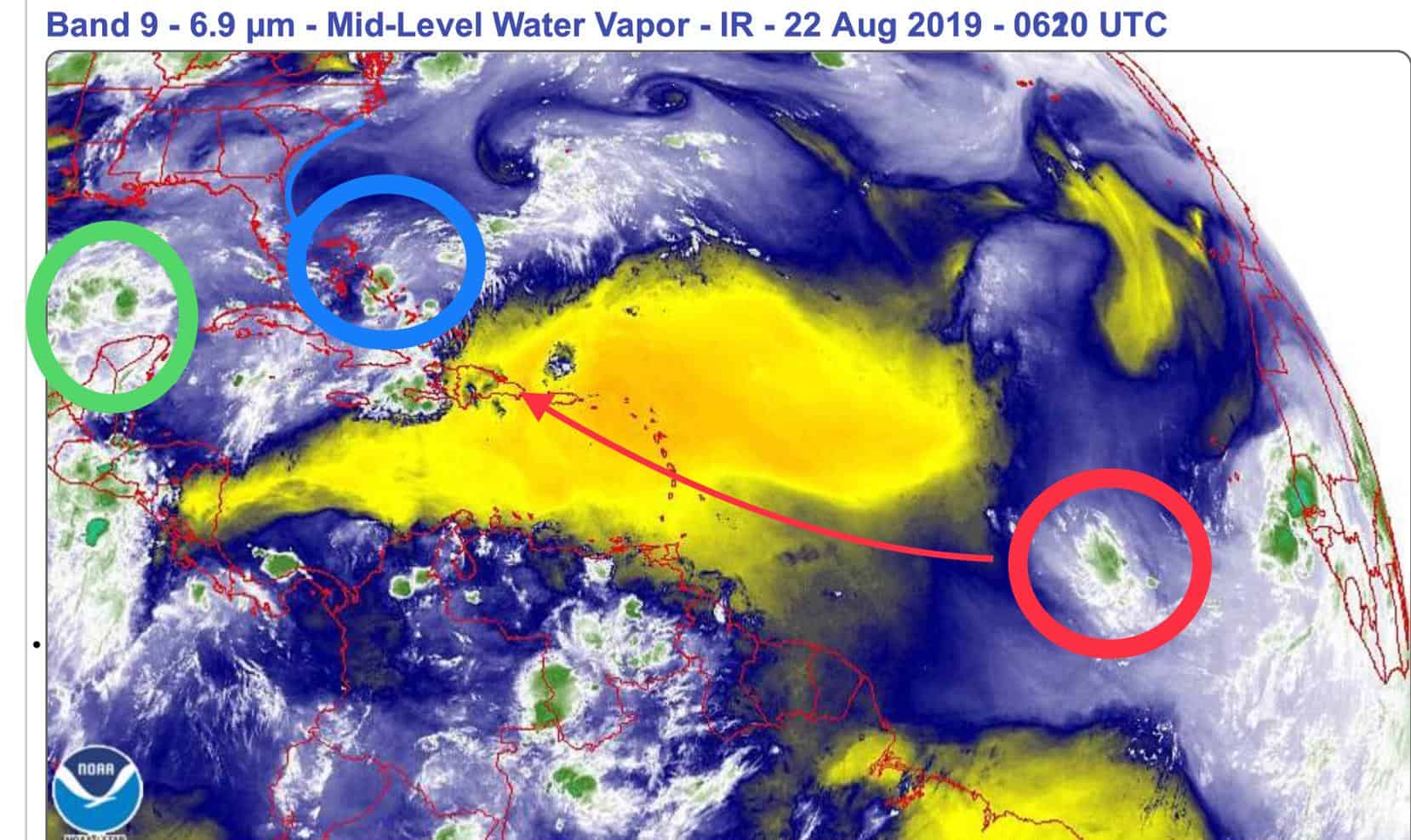 Chantal has blown herself out and is a post-tropical cyclone currently. She is not expected to impact land.
Now on to the main course, or more like courses. We have three areas to watch, though only one is being recognized by the NOAA.
Blue: this is the yellow blob on the current NOAA. It has a 20% chance of development over the next five days. This system looks to be a big rainmaker for Florida this weekend and could try to get its legs as it skirts the east coast next week.
Green: This is the moisture I mentioned last week, and it's forecast to move into the Gulf and affect Texas and Louisiana this weekend. The system is expected to bring rain for sure, but models are not currently developing it much from there. It's still worth watching, as conditions are favorable in the Gulf right now, though there's no circulation at the moment.
Red: This is that wave off the African coast that I have been promoting for the last few days. It has come together a lot more and looks like it's trying to get itself together. Dry air and shear have decreased a lot along Hurricane Alley, so it has potential. I would definitely watch this one for sure…
And for dessert..  Check out that wave just coming off the coast of Africa..  We'll see if it stays together as it heads west this week.
I just threw a lot on the wall for sure, so I guess now we sit, watch, and wait to see what sticks (if anything?)….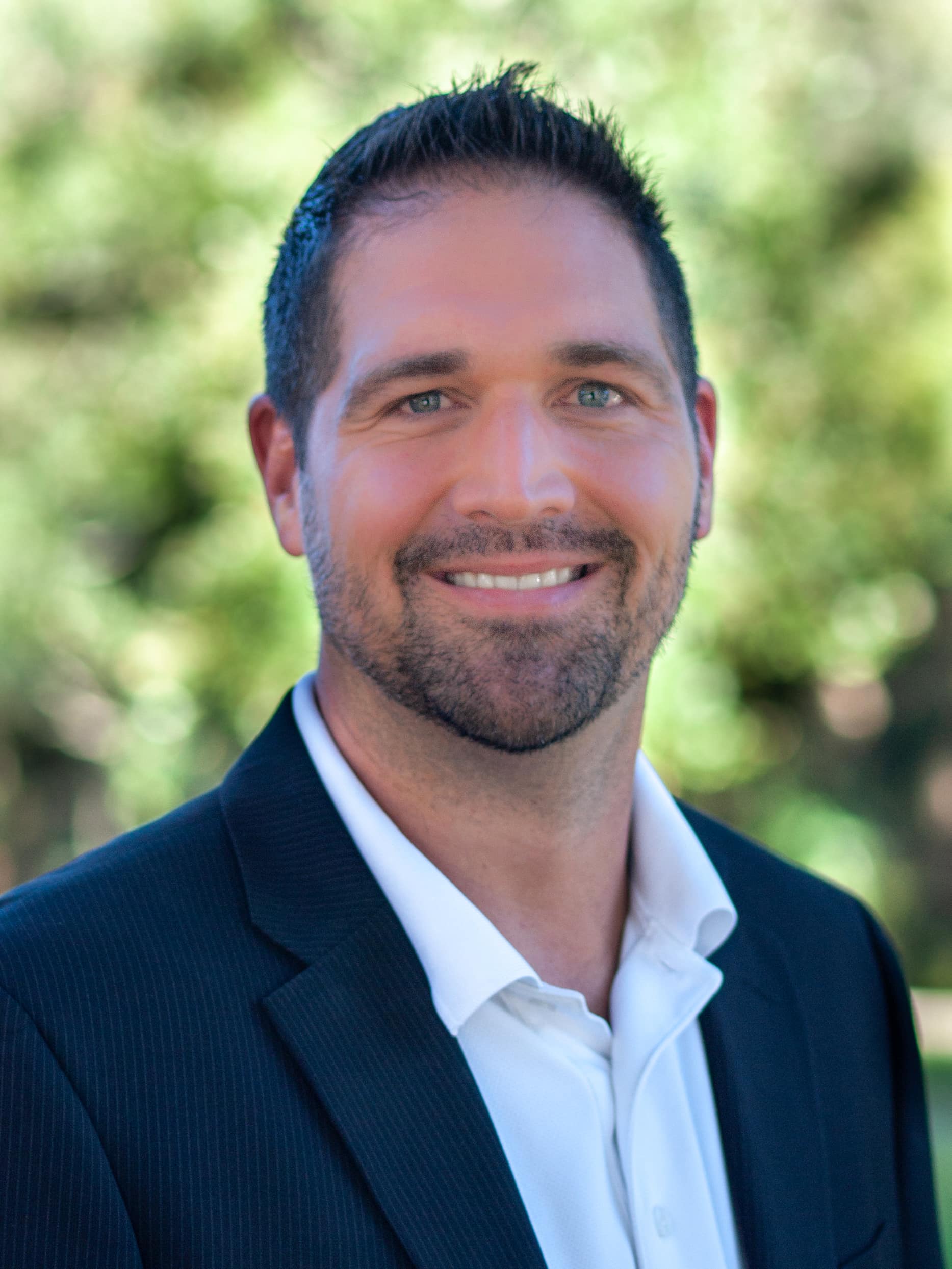 Chad Trosper is the AVP of Catastrophe Claims at Tower Hill Insurance. He has over 19 years of experience in the claims industry and a true passion for weather. Chad graduated from the University of Florida with a degree in Business and Sociology and also holds a master's certification in Business Process Management from the University of San Francisco. Chad currently resides in Gainesville, Florida, with his wife and three children.