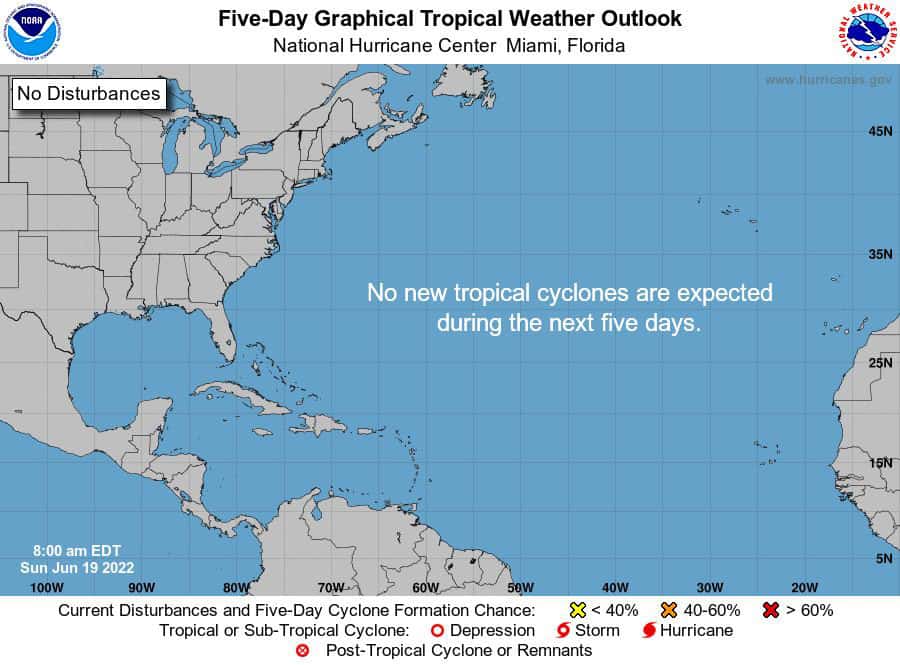 Looks like we will get a free pass this week, as I93 just poofed on us.
Models were all excited, but I guess the SDL (Sahara Dust Layer – in case some have been wondering) just overwhelmed it and chocked it out.. It happens. So what's on the radar? Well crazy to say, not a whole lot. Now that doesn't mean it's gonna stay that way for long. Looking at the models and ensembles, there are 2 spots to watch this week.
Let's get to it.
1: There could be some energy from a passing low that may get pushed back towards the coast later this week. This could mix with some Atlantic juice also, so worth watching Florida up through Carolinas….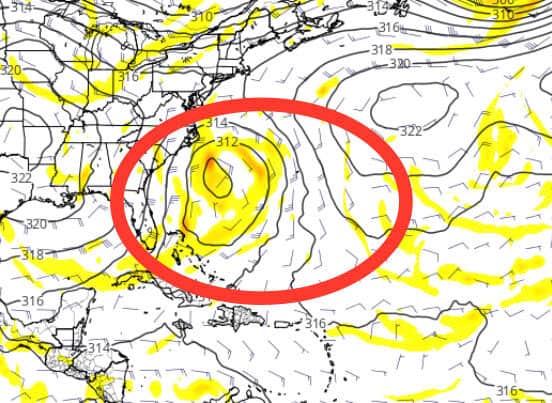 2: We could see some energy push into the Caribbean along the Monsoon Trough next week that could help generate some action, but nothing truly pinging currently.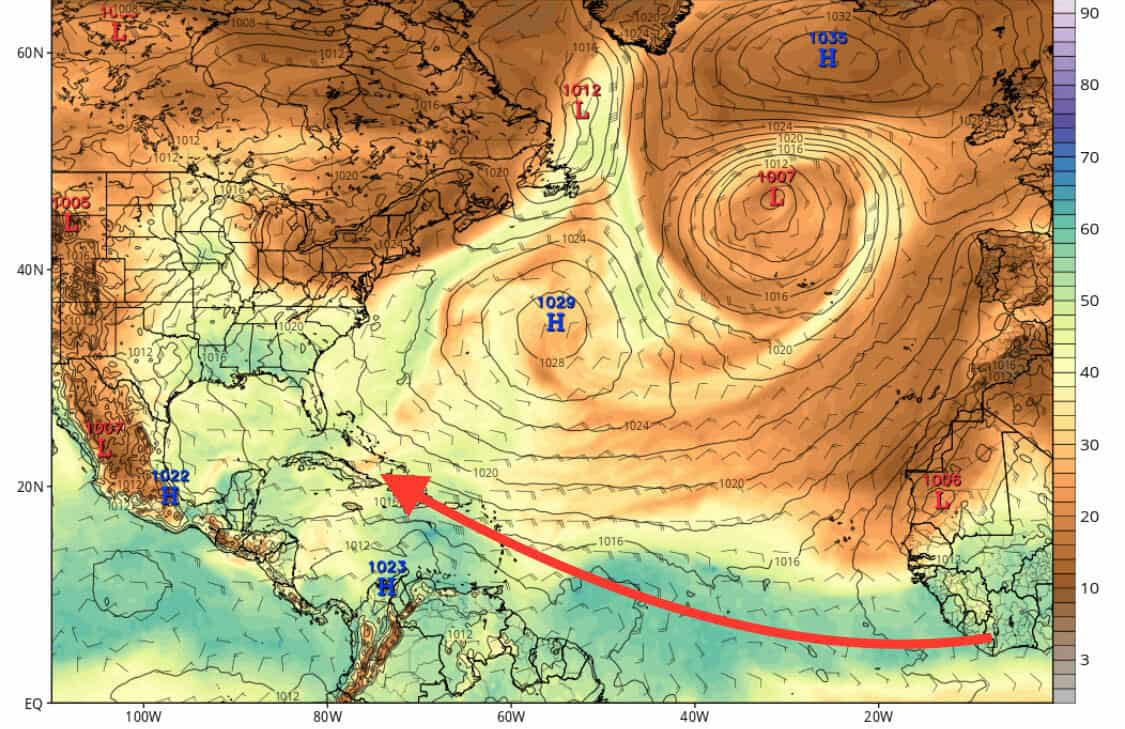 Stay tuned, folks.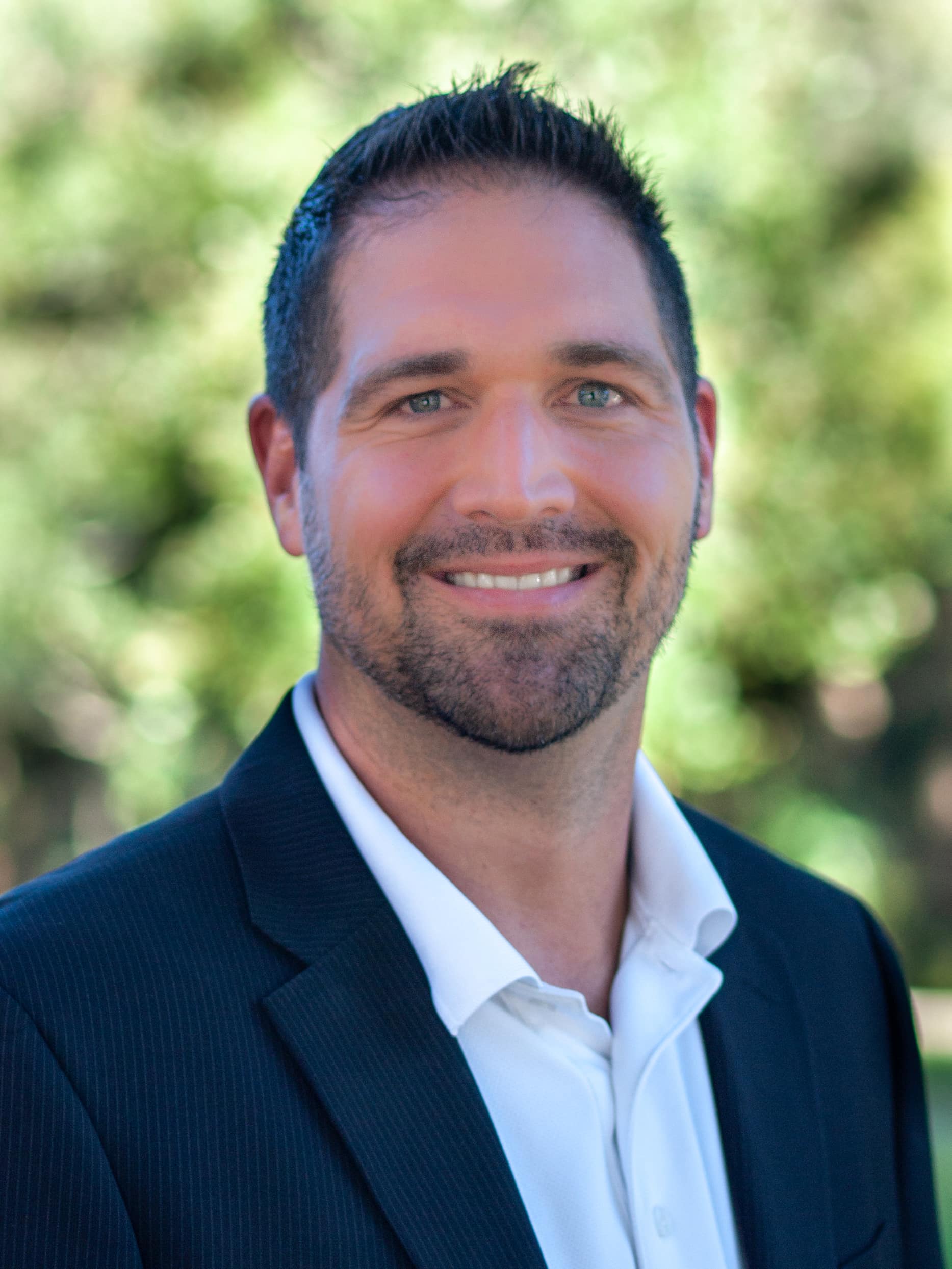 Chad Trosper is the AVP of Catastrophe Claims at Tower Hill Insurance. He has over 19 years of experience in the claims industry and a true passion for weather. Chad graduated from the University of Florida with a degree in Business and Sociology and also holds a master's certification in Business Process Management from the University of San Francisco. Chad currently resides in Gainesville, Florida, with his wife and three children.