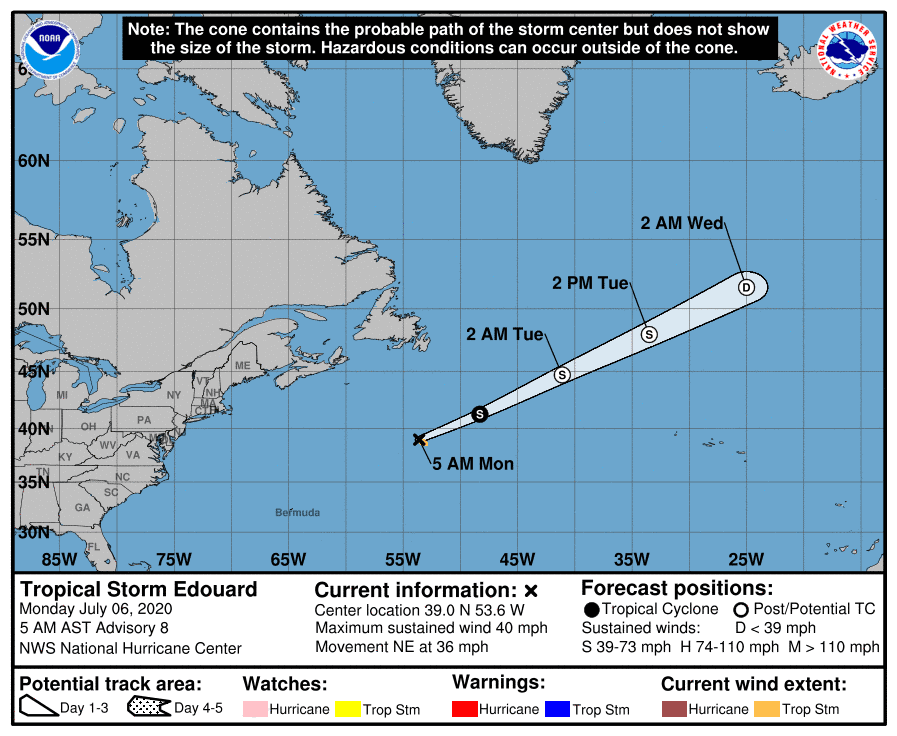 It's been a busy weekend in the tropics for sure.
We now have three areas to watch.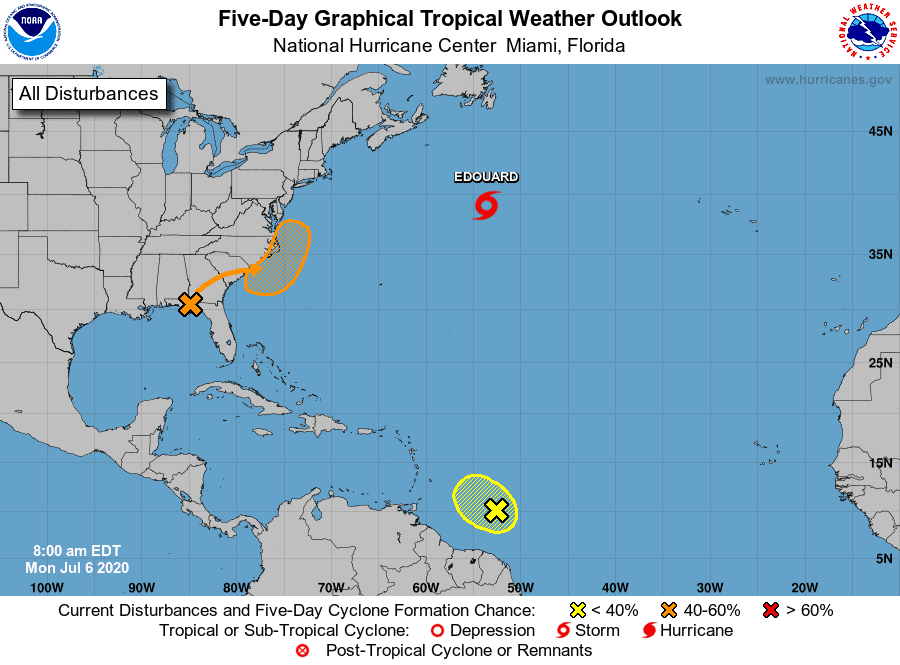 First up.
We have our fifth named system in the Atlantic, Tropical Storm Edouard.  This system is expected to push out into the Atlantic as a fish storm. Goodbye..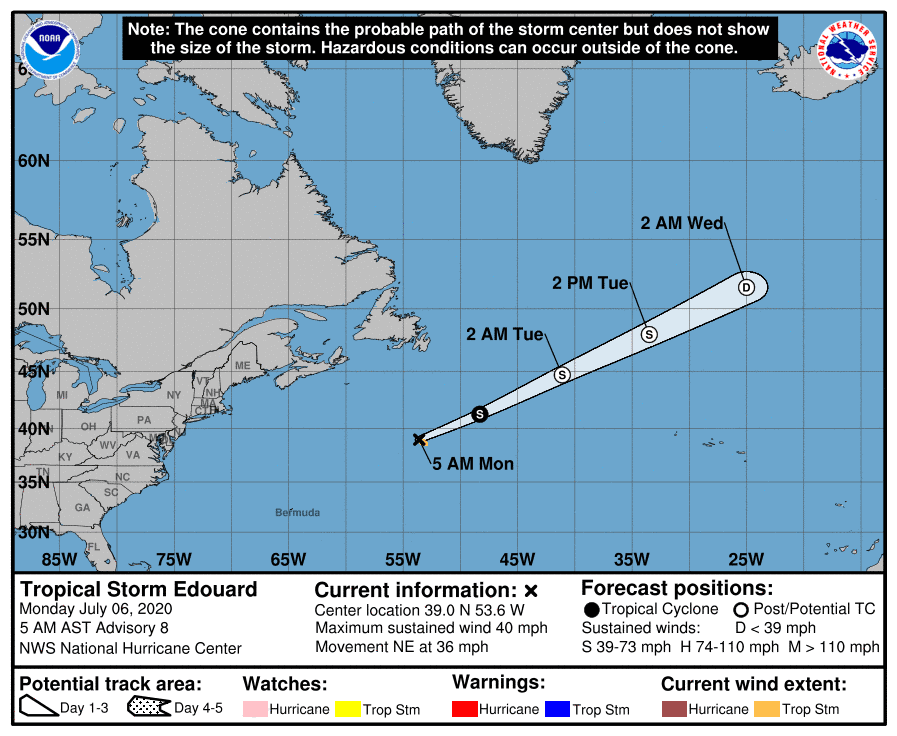 Next.
A frontal low dropped some energy into the Gulf this weekend and is expected to cut across the SE and push into the Atlantic off the Carolina coast later this week.
This system (known as 98L) has a 40% chance of developing as it pushes along the eastern coast later this week into the weekend.
South Carolina up to Maine should watch this closely, as it could bring some winds to these coastal areas.  As for developing, most models keep it weak, but we should definitely continue to watch since the potential for strengthening is there for sure.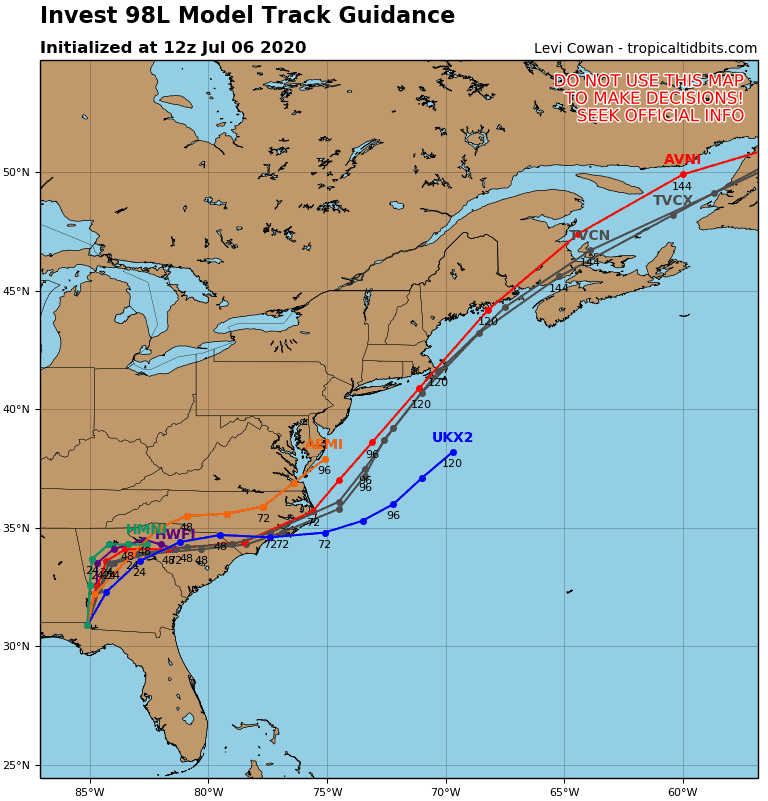 Next.
Yup, we have another blob in the lower Atlantic that has a 10% chance of development.  This system is expected to pull more northward this week as it approaches the Lesser Antilles and hit heavy shear.  Most models have it dissolving from there.  We should continue to watch as moisture from this system could continue to push northeast and fuel 98L.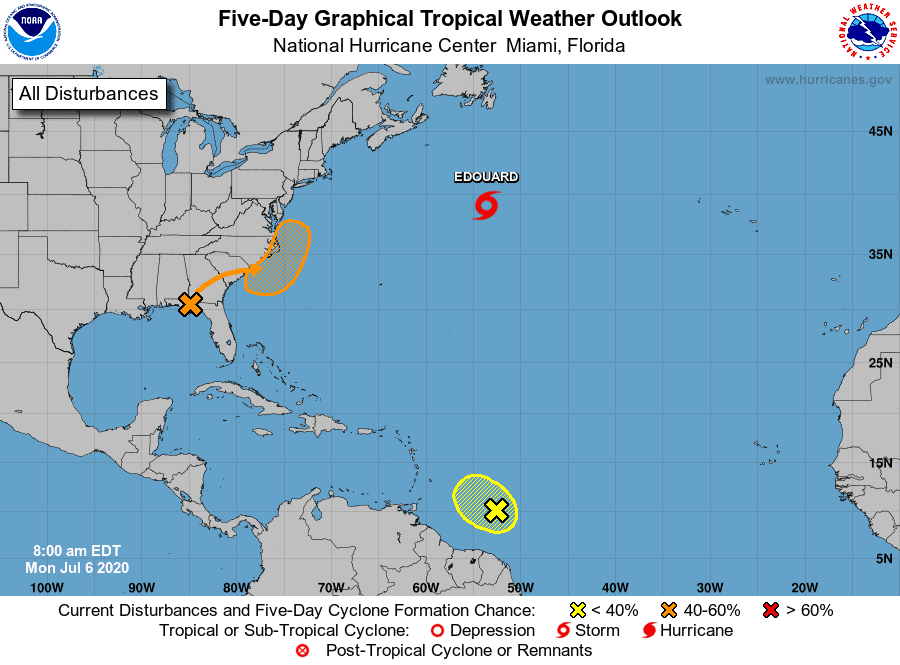 Well, that's it for now.  Lots to watch this week for sure.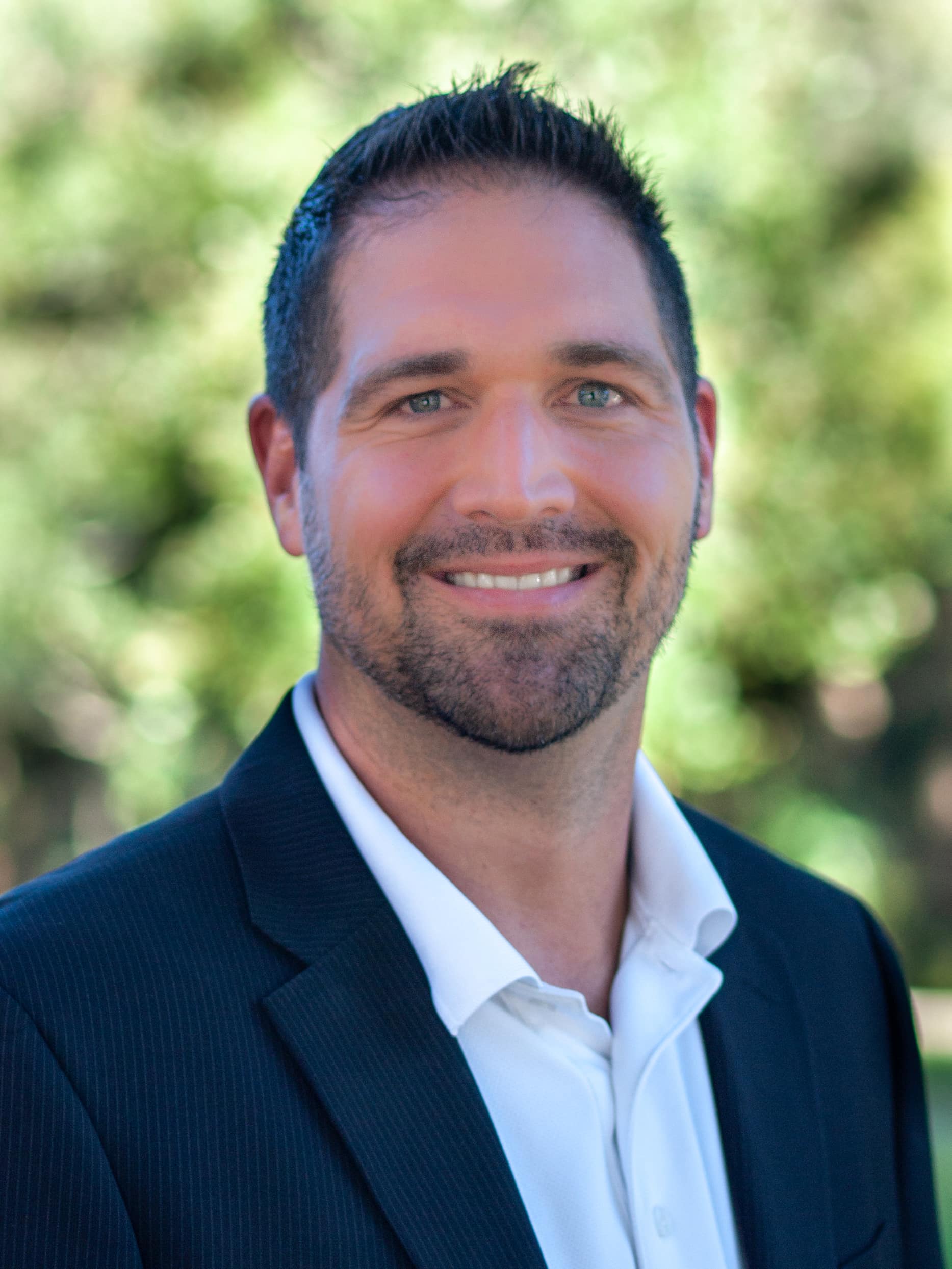 Chad Trosper is the Catastrophe Claims Director at Tower Hill Insurance. He has over 18 years of experience in the claims industry and a true passion for weather. Chad graduated from the University of Florida with a degree in Business and Sociology and also holds a master's certification in Business Process Management from the University of San Francisco. Chad currently resides in Gainesville, Florida, with his wife and three children.