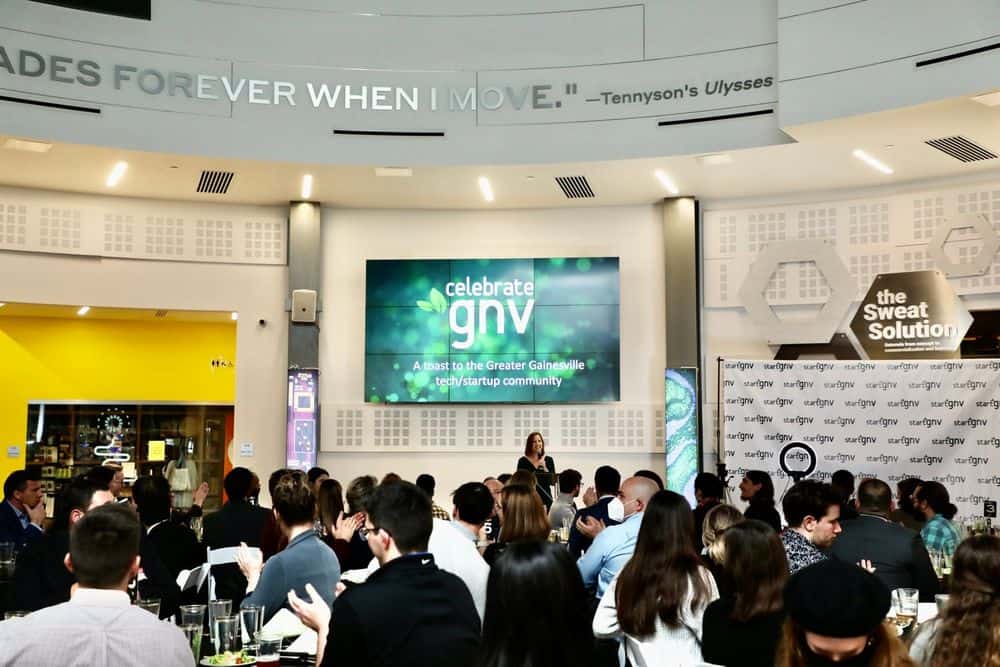 Local nonprofit hosts celebrateGNV event to recognize innovation in the Gainesville community.
Tower Hill is pleased to announce our recognition as Tech Employer of the Year by startGNV. startGNV is a nonprofit focused on growing the innovation ecosystem of Greater Gainesville. In partnership with Cox Business, startGNV hosts the celebrateGNV event that celebrates innovation in the community. This year, they added their first Innovation Ecosystem Awards in six categories.
The Tech Employer of the Year award recognizes local tech companies that demonstrate a high level of technology, automation, processes and procedures, while maintaining a diverse and inclusive work environment. Tower Hill's cross-departmental teams have demonstrated exemplary collaborative, innovative, and successful technology-based project implementations.