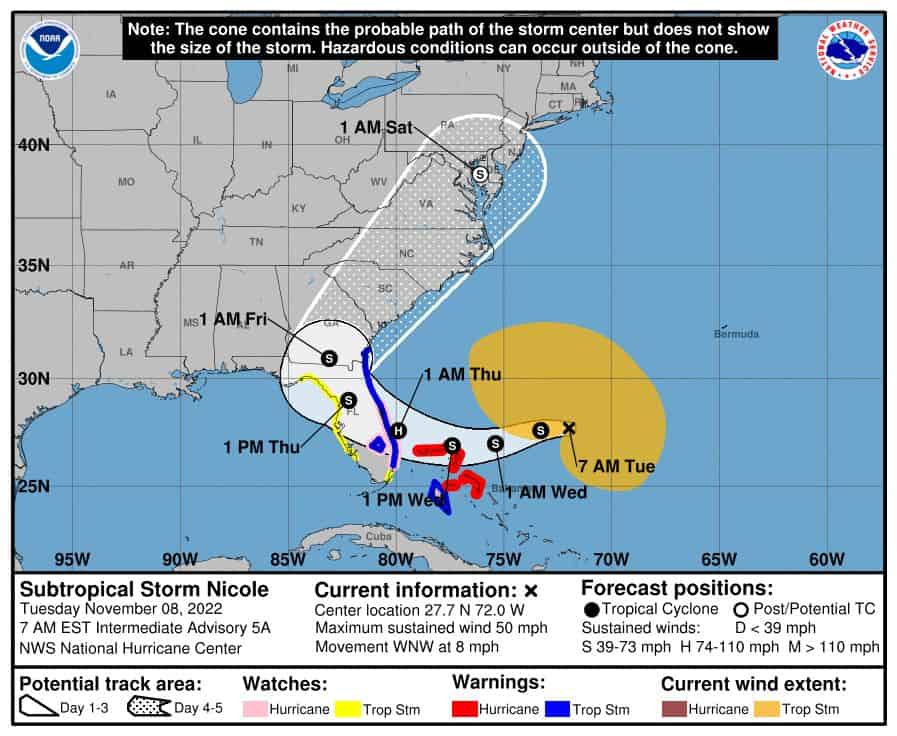 Well like we thought, our Bahama Momma has morphed into Sub-Tropical Storm Nicole.
Winds are now at 50mph and headed west-northwest at 8mph. Models continue to block Nicole's path north and send her toward Florida. The current track has her heading into the Ft. Pierce area as a potential CAT 1 hurricane. So here's some wisdom for you to talk about at the depressing water cooler: This would be the third hurricane in history to strike Florida in the month of November (1985 Kate and 1935 Yankee Hurricane). So this is not very common. Aren't you glad you get to be a part of history?
Currently, models are lining up track-wise and most strength-wise (except for the Hurricane Models, which blow it up more). So for now we could see a lopsided sub-tropical storm or weak hurricane hit Florida late Wednesday or early Thursday and then curve up the state bringing tropical storm winds to about the entire state through Friday. If this stays more sub-tropical, then expect to see winds more north of the center, leaving the southern part less exposed.
Well, there it is folks. Hopefully, this will wrap up the season. Hopefully.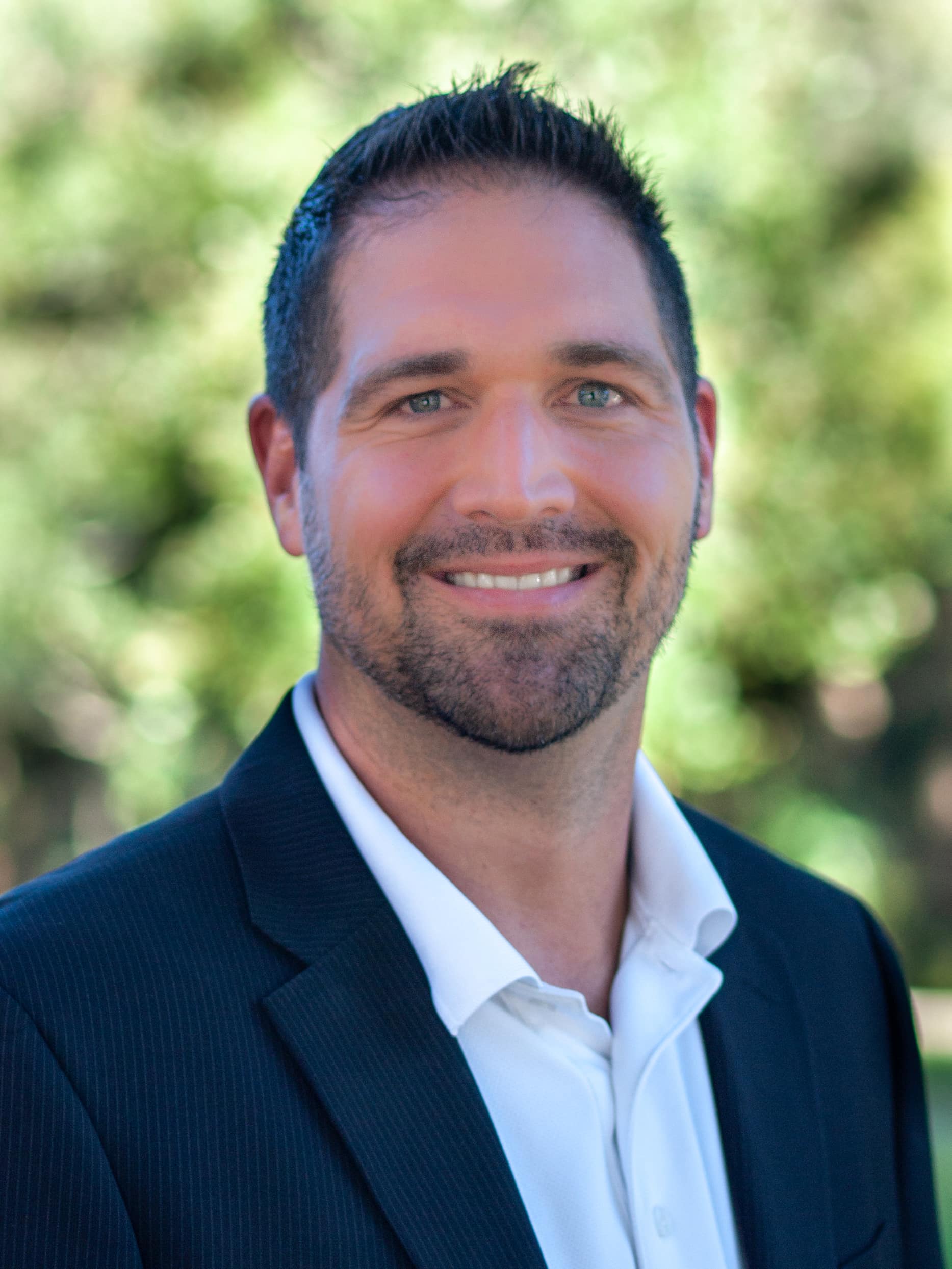 Chad Trosper is the AVP of Catastrophe Claims at Tower Hill Insurance. He has over 19 years of experience in the claims industry and a true passion for weather. Chad graduated from the University of Florida with a degree in Business and Sociology and also holds a master's certification in Business Process Management from the University of San Francisco. Chad currently resides in Gainesville, Florida, with his wife and three children.