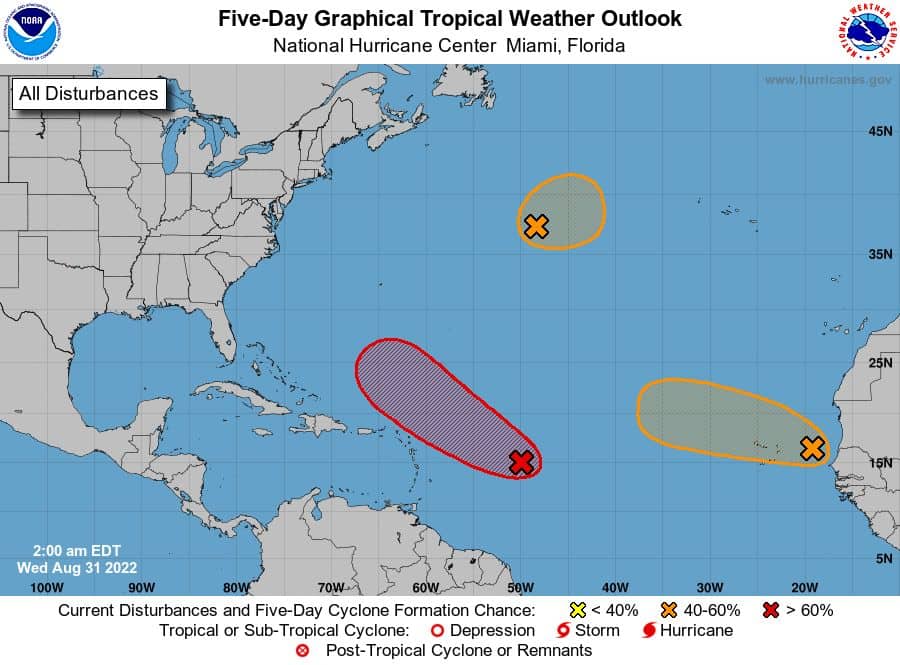 Well, here we are on the last day of August without a single named storm for the month.
Fun fact- unless we get Danielle today, this will be the 3rd time in tracking history that we have not had a named storm in the month of August (1997 and 1961 were the only other two years). Crazy right? Remember, it only takes one, and for some reason, October is making me nervous this season. That's just me though.
Right now we have three blobs….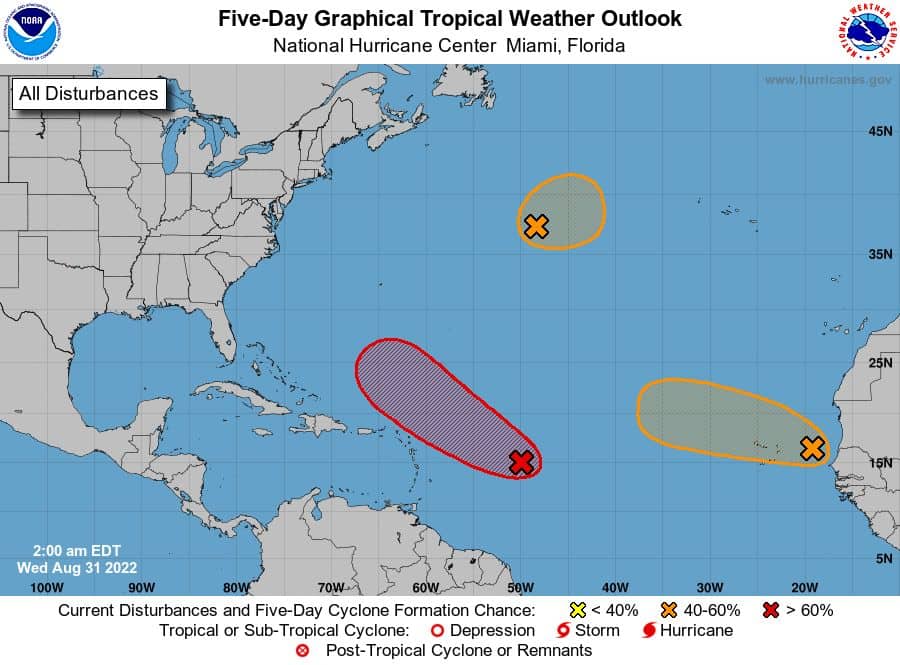 #1 – 91L has an 80% chance of developing. Currently, the low-level center (LLC) is way too elongated to be deemed a PTC/TD or even named. It has a ways to go before tightening up from what I see. Model do agree on 91L getting its act together this week as it heads WNW. So we could still see it become a decent system and even named down the line. As for the track, well 99% of the models agree on a hard NNW pull near the Bahamas by late weekend. My only issue with this track is that we do not have a defined LLC,  so it's hard to really pin down where it goes. If it forms its circulation further south, then we could see a change in track for sure. So I'll keep watching this one.
#2 – This Mid-Atlantic wave has a 50% chance of developing, but is not a threat to land (Fish Storm) for now.
#3 – This African wave has a 40% chance of developing. Models show some development of this wave, but has it pull NNW into the Atlantic way before the Antilles. So this one also looks to be a storm of fish.
So what do we have left? Well, we could see potentially 3 more areas to watch by next week:
1st – African wave by this weekend (Expected to pull north into Atlantic)
2nd – African wave early next week (Could be a gamer)
3rd – Potential tropical energy pushing into the southwest Gulf along south Texas(Watching)

That's it for today folks. Lots of activity (kinda) without the drama. Which is a good thing.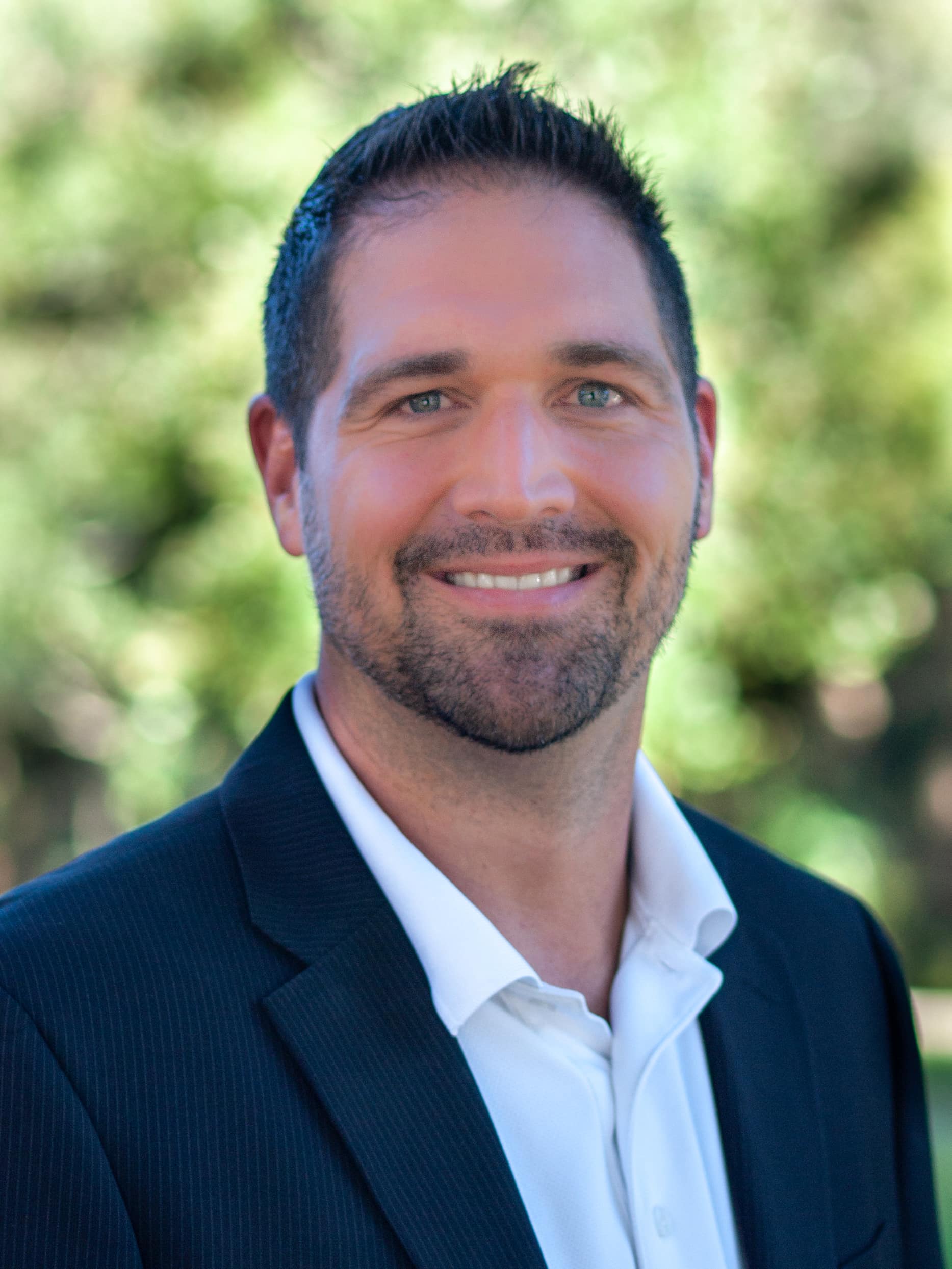 Chad Trosper is the Catastrophe Claims Director at Tower Hill Insurance. He has over 18 years of experience in the claims industry and a true passion for weather. Chad graduated from the University of Florida with a degree in Business and Sociology and also holds a master's certification in Business Process Management from the University of San Francisco. Chad currently resides in Gainesville, Florida, with his wife and three children.