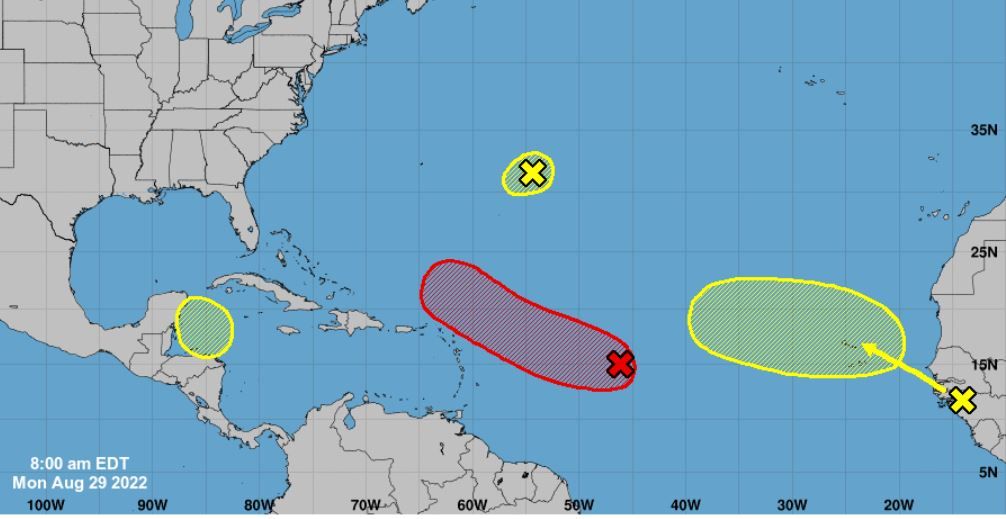 So we have a bunch of Blobs out there, but which ones are really worth our attention?
Let's go in order of least to highest chance of development.
10% chance – Well first off our Bermuda blob (Invest 92) with a 10% chance looks to be a fish storm regardless of what it does, so hopefully this sticks and we can move to the next one.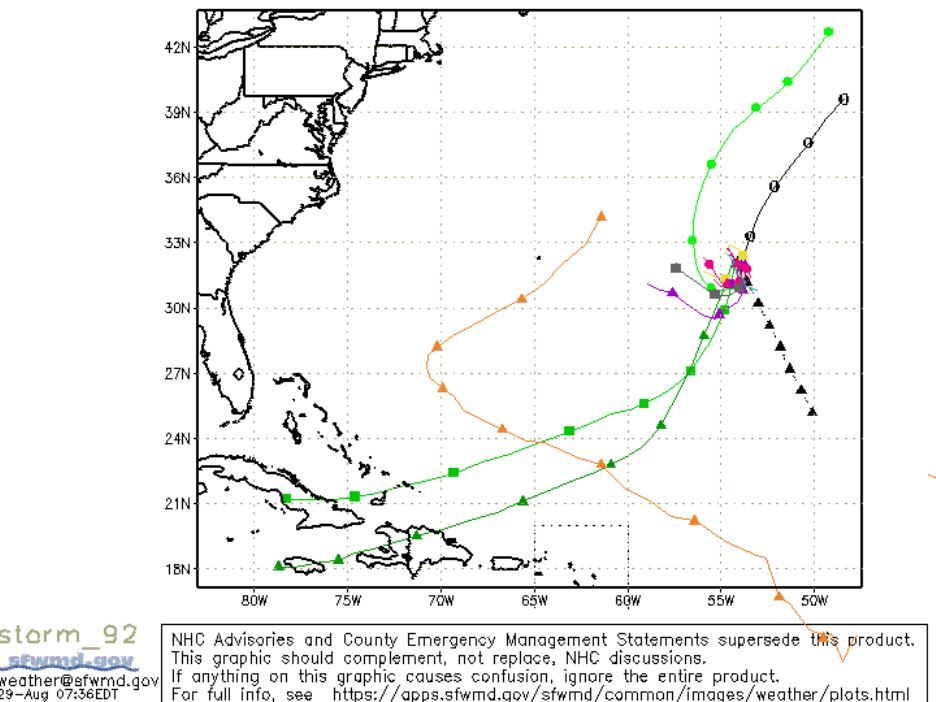 20% chance – Our Caribbean wave that I honestly thought was going to be a gamer is getting less love from models now. I still think this one has a better chance than 20%, but it depends a lot on its track to the Gulf (if it makes it). A more water route could allow for strengthening and even a more NNW track towards Texas. For now, models show a land route with limited development towards the Texas/Mexico border. But I'm watching this one since I have put weeks of attention into it.
30% chance – We have a wave coming off Africa that looks decent. This one could have a good chance of spinning up, but models track this one NNW and then a hard pull out to sea by week's end. Again, this is far out, so much will change. I imagine it will be another Invest and even a potential named storm if it can get it together.
Finally we have Invest 90 with an 80% chance. This one looks to have it in the books as our next named storm (Danielle). Models consistently develop 90 as it heads WNW over the week. Some show a decent 'Cane by the weekend. As for track, well most likely the WNW track through Friday, with a hard pull NNW by the weekend. But a lot depends on when we see this pull and how much, so we should definitely watch this one so very closely. Even if it times that pull north before it reaches the the East Coast, a potential dipping high could push it back west. So this will be a fun one to watch for sure.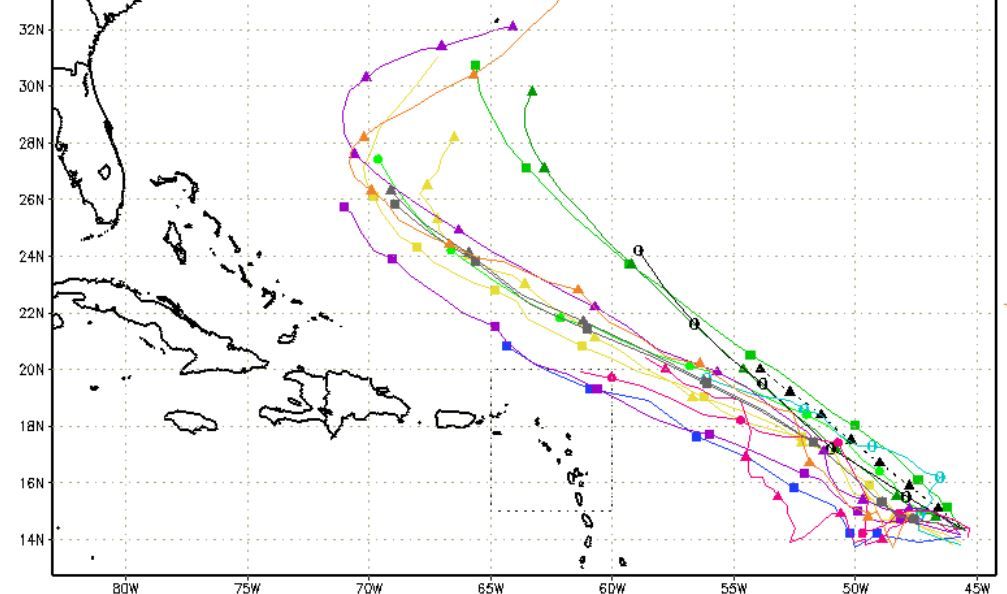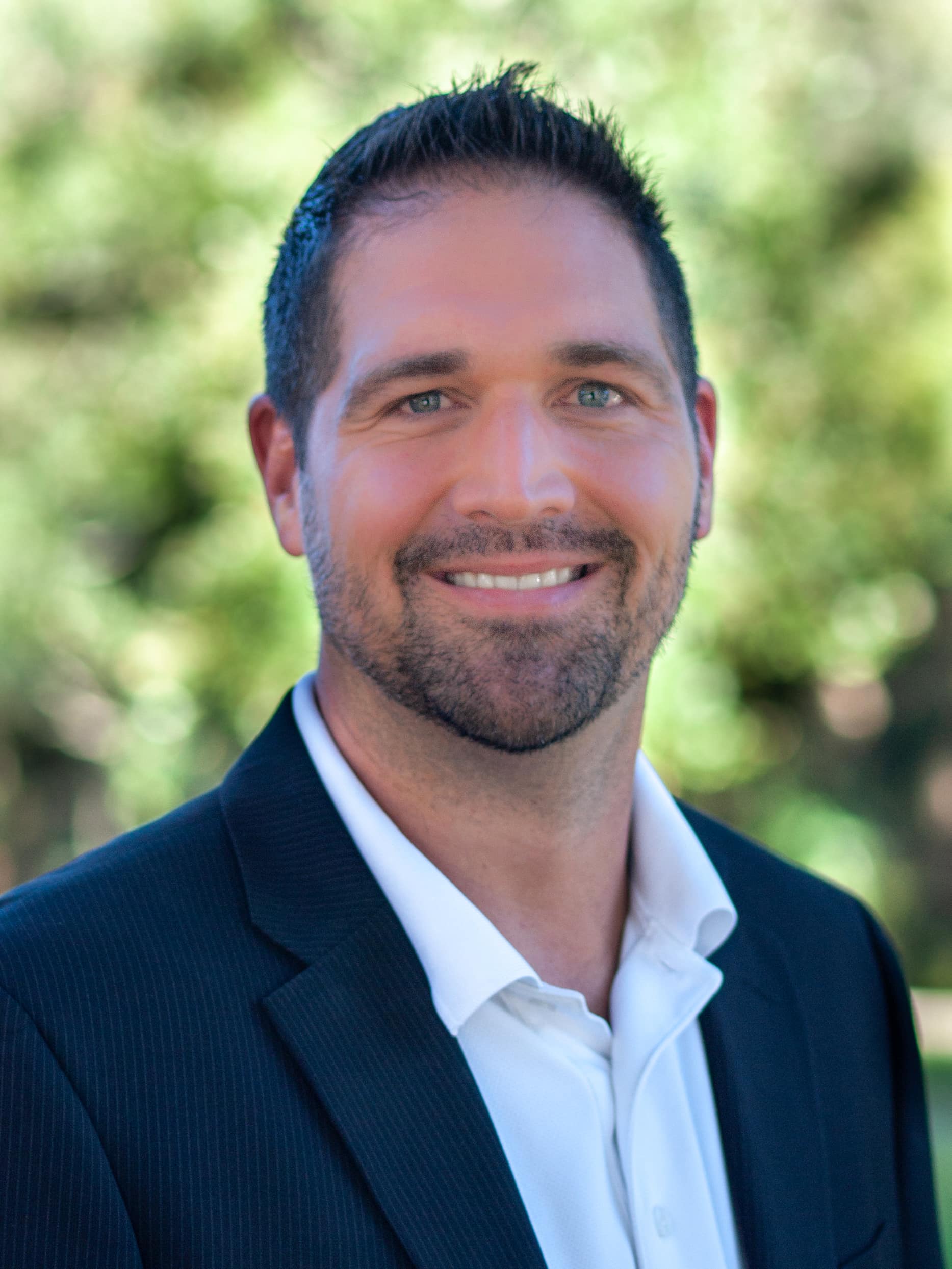 Chad Trosper is the AVP of Catastrophe Claims at Tower Hill Insurance. He has over 19 years of experience in the claims industry and a true passion for weather. Chad graduated from the University of Florida with a degree in Business and Sociology and also holds a master's certification in Business Process Management from the University of San Francisco. Chad currently resides in Gainesville, Florida, with his wife and three children.