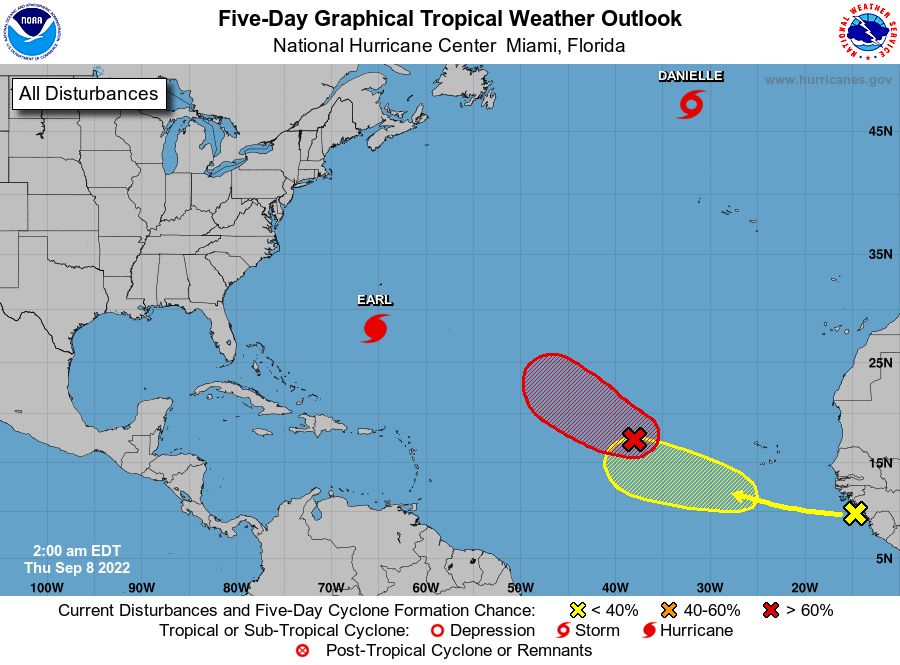 Looks to me that there must be some sort of get-together in the Northern part of the hemisphere.
Seems like everyone wants to follow Danielle and Earl to this northern extravaganza.
For now it looks like our hurricanes and our front African wave are headed up to party, but the newest wave (30%) may try to be cool and take a longer tour west toward the northern Caribbean/southern Atlantic.
So here is where we are.
1: Earl – Fish storm, but could become first Major of 2022. Currently @ 105 mph.
2: Danielle – Fish Storm w/ winds @ 80mph
3: Red Blob – 70% chance and expected to follow Earl to the party
4: Yellow Blob – 30% chance and could take a rebel path westward toward the Caribbean. Some models show a pull north, but many show a push westward closer to the Bahamas/northern Caribbean. Worth watching for sure.

What's on the Horizon?
Well, we should see a lot of moisture pull into the Gulf starting today and into the weekend. This energy is expected to push across Florida and could bring tons of rain and even storms. Nothing shows a circulation build so far, but worth watching.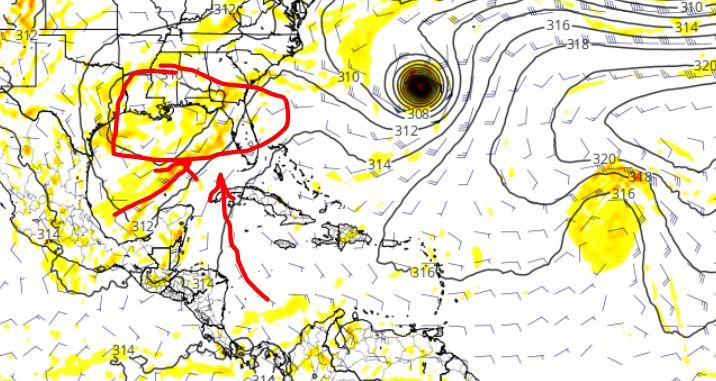 Secondly, we could see our Yellow Blob push energy into the Caribbean that has modeling pinging potential moisture and pushing into the Gulf later next week. Long way out, but potential.
Finally, we should see another decent wave roll off Africa by next weekend that could try to spin up some.
That's it for now. Nothing too exciting, but remember "OCTOBER" is just around the bend and could bring some excitement.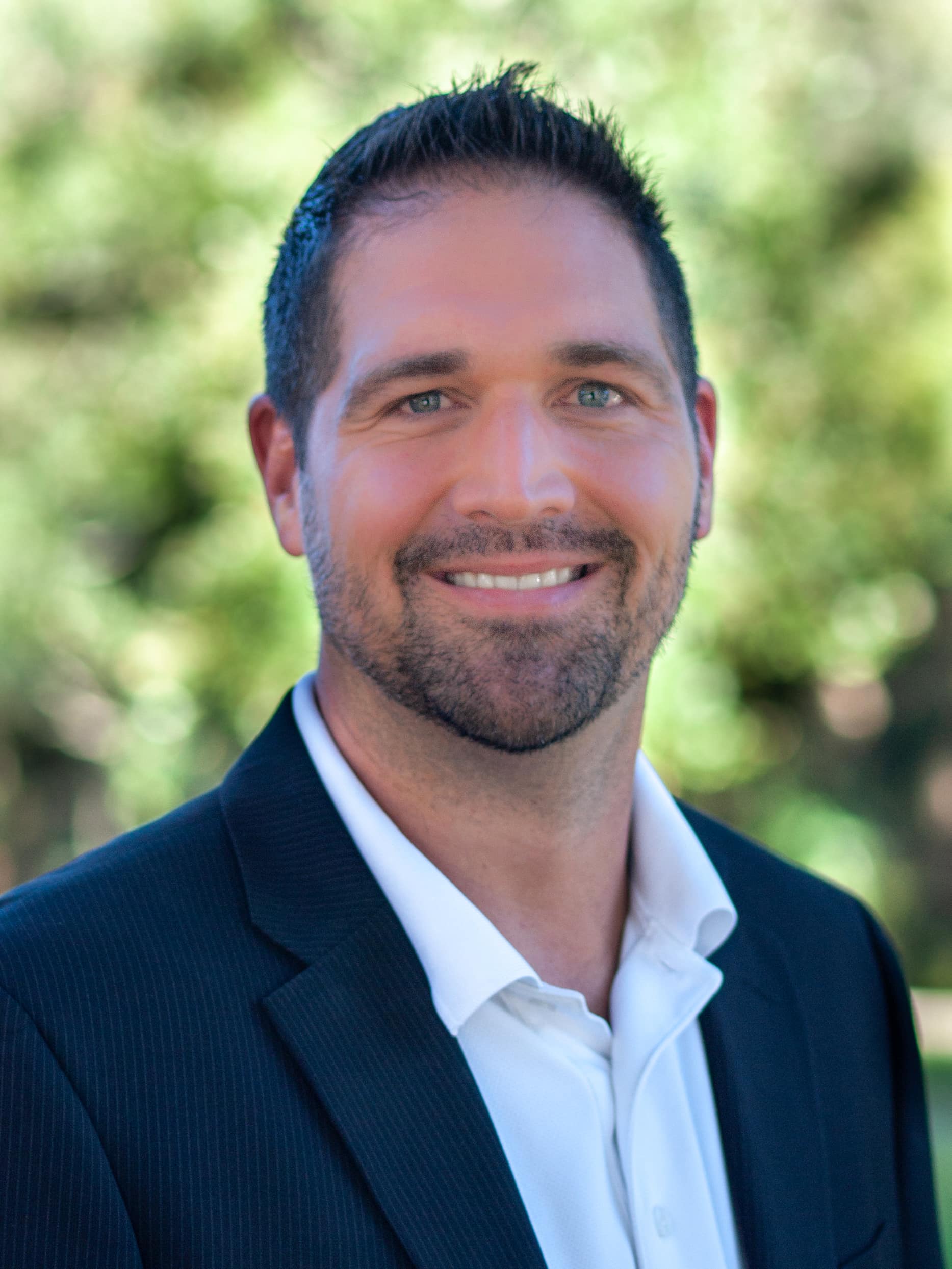 Chad Trosper is the AVP of Catastrophe Claims at Tower Hill Insurance. He has over 19 years of experience in the claims industry and a true passion for weather. Chad graduated from the University of Florida with a degree in Business and Sociology and also holds a master's certification in Business Process Management from the University of San Francisco. Chad currently resides in Gainesville, Florida, with his wife and three children.