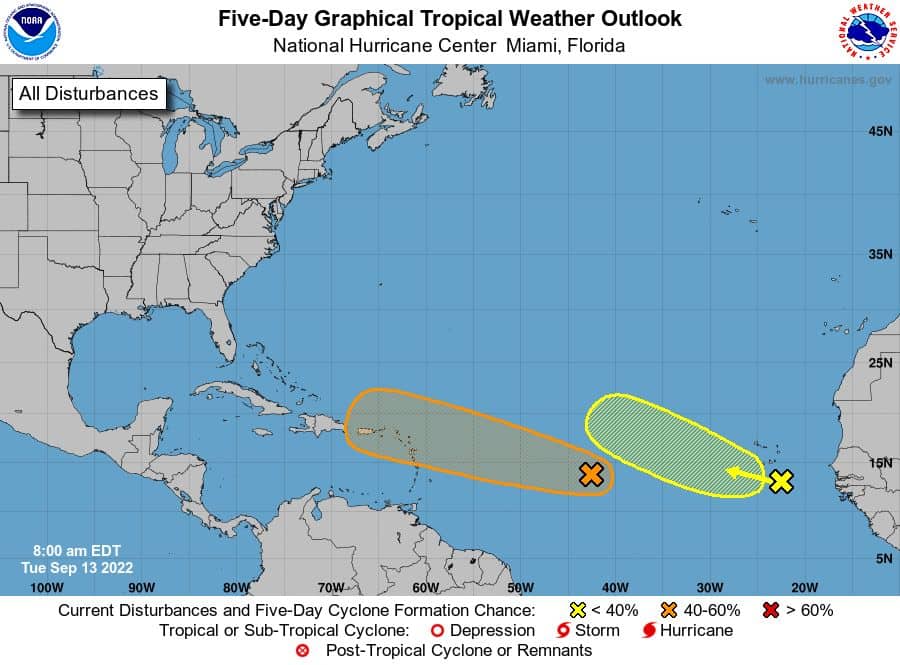 Alright. Looks like we have something to talk about this morning.
Instead of seeing Yellow hacks that just want to fish, we could actually see a Gamer over the next week. Yup, our front wave that was not worth the model's time yesterday has gone viral and has their attention now. It kinda reminds me of the 80's hit movie Can't Buy Me Love. Well anyway, this once Geek turned heartthrob (for now at least) has all but the G's attention. Anyhow, enough analogies. Let's get at it.
Our front wave is now Orange with a 40% chance. All modeling (except the G) takes this wave way further west and strengthens it into at least a TS for now. So how close will it come? Well it's still far out and we know things change hour to hour with these forecasts, but from a current status, it could get pretty close to S FL by early next week (for now). Some have it curve NNW right before reaching FL and others have it head into the Gulf before pulling up.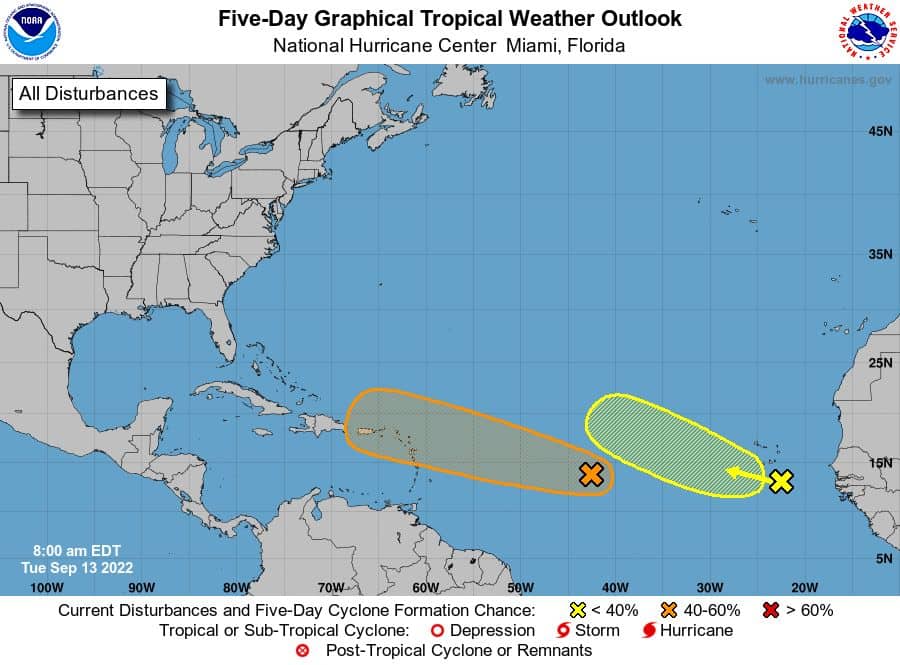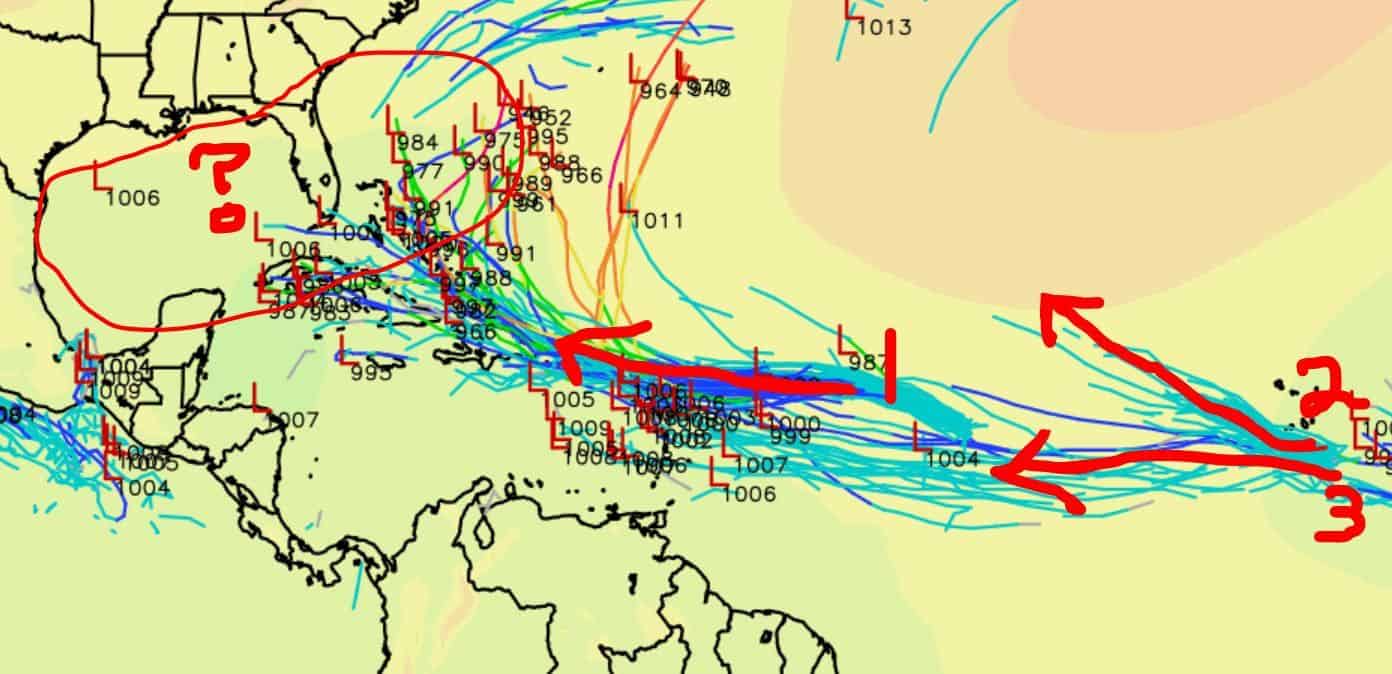 All in all, there is a lot of time and much will change, but don't take your eyes off this one for sure. So until then, just picture this wave as Ronald on the Lawnmower with Cindy headed west across the Atlantic.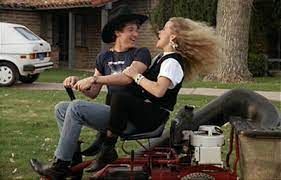 Oh, and we should see another decent wave push off the African coast by EOW. Could be another gamer (could).
Stay tuned.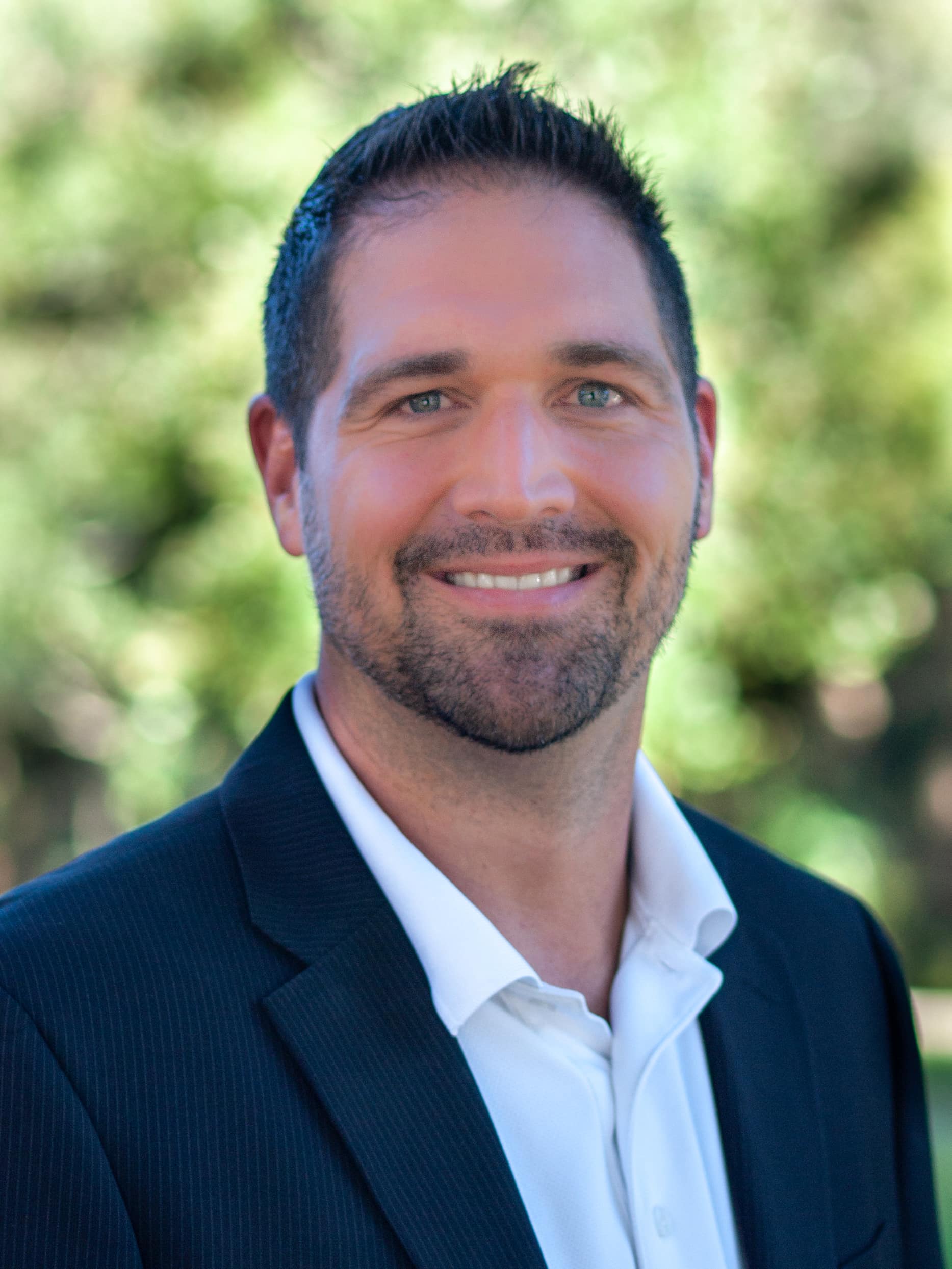 Chad Trosper is the AVP of Catastrophe Claims at Tower Hill Insurance. He has over 19 years of experience in the claims industry and a true passion for weather. Chad graduated from the University of Florida with a degree in Business and Sociology and also holds a master's certification in Business Process Management from the University of San Francisco. Chad currently resides in Gainesville, Florida, with his wife and three children.