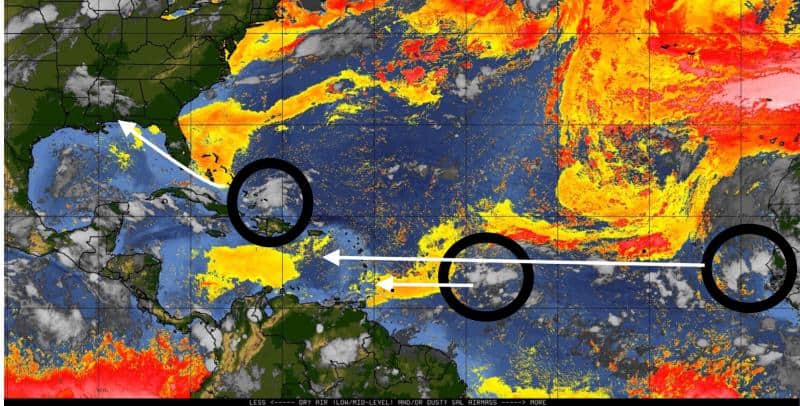 It's September 10th, the peak of hurricane season, and an active week looks to be in store.
Topic 1:
The Eagle has landed. That wave I've been mentioning coming off the African coast is now in the Atlantic.
NOAA gives it a 30% chance of development, but I imagine that percentage will start to increase soon. This new wave is expected to catch up to I94 quickly and either overtake it or allow it to clear the way while it feeds on its moisture (like a parasite).
Models still like it, and most develop the system by the end of the week. Some models take it further into the Caribbean, while others have it take a similar path to Dorian.
The kicker on which path taken will be the timing and positioning of the passing high fronts.  Lots to watch with this new wave.
Topic 2:
The yellow blob north of the Dominican Republic is at a 20% chance of development.  It's still expected to bring rains to Florida later this week as it heads NNW.
It's still possible it could develop as it reaches the Gulf, so Louisiana to the Florida Panhandle should watch this one closely.  It's currently facing some heavy shear, so development before crossing Florida is slim.
Topic 3:
I94 has now dropped again to a 20% chance of development and is still expected to stall near the Antilles, where it could get sucked up by this new wave trailing behind.  Most models have it stalling and fading out by end of week.
As you can see, we have a busy week ahead of us.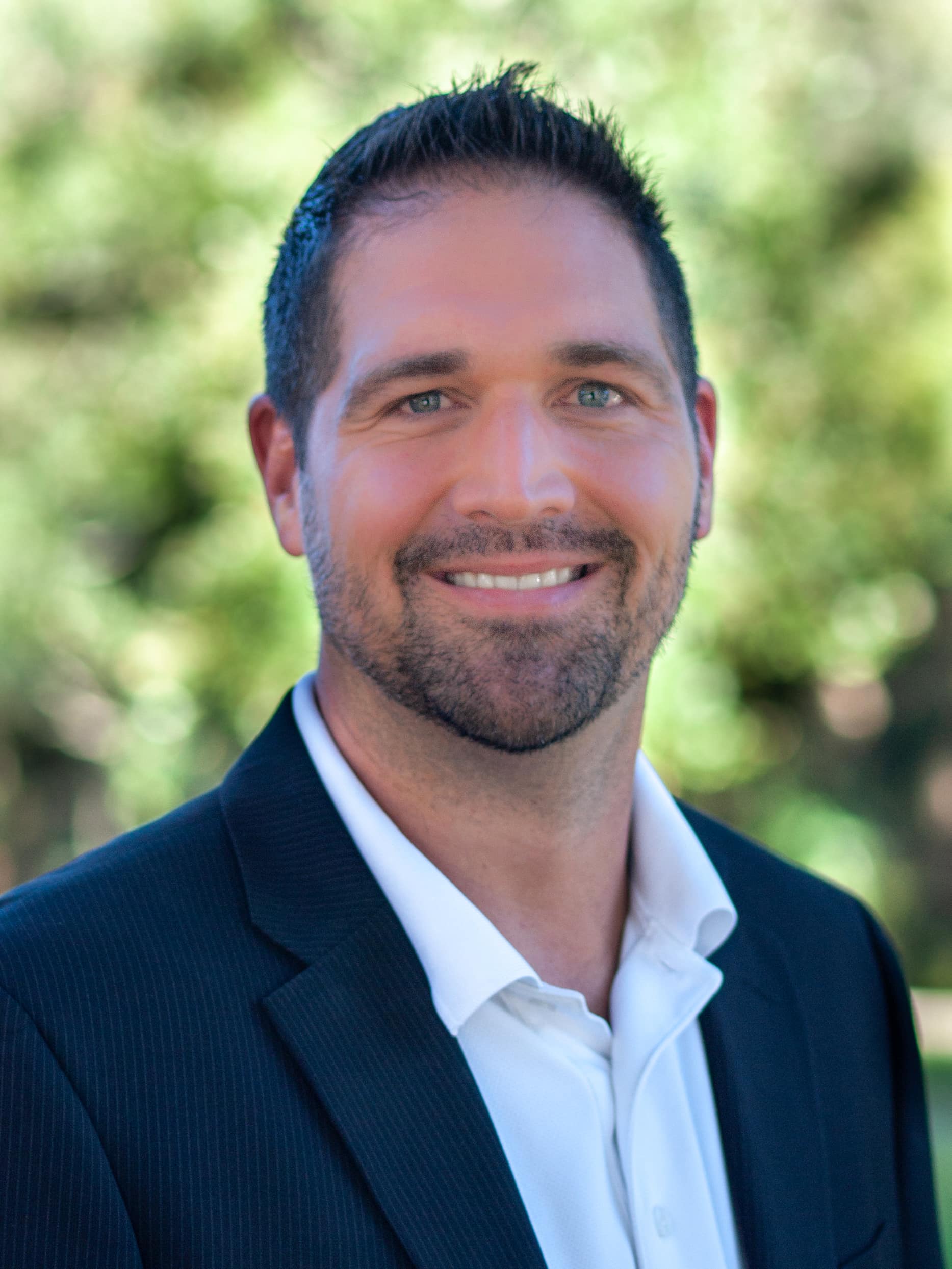 Chad Trosper is the AVP of Catastrophe Claims at Tower Hill Insurance. He has over 19 years of experience in the claims industry and a true passion for weather. Chad graduated from the University of Florida with a degree in Business and Sociology and also holds a master's certification in Business Process Management from the University of San Francisco. Chad currently resides in Gainesville, Florida, with his wife and three children.