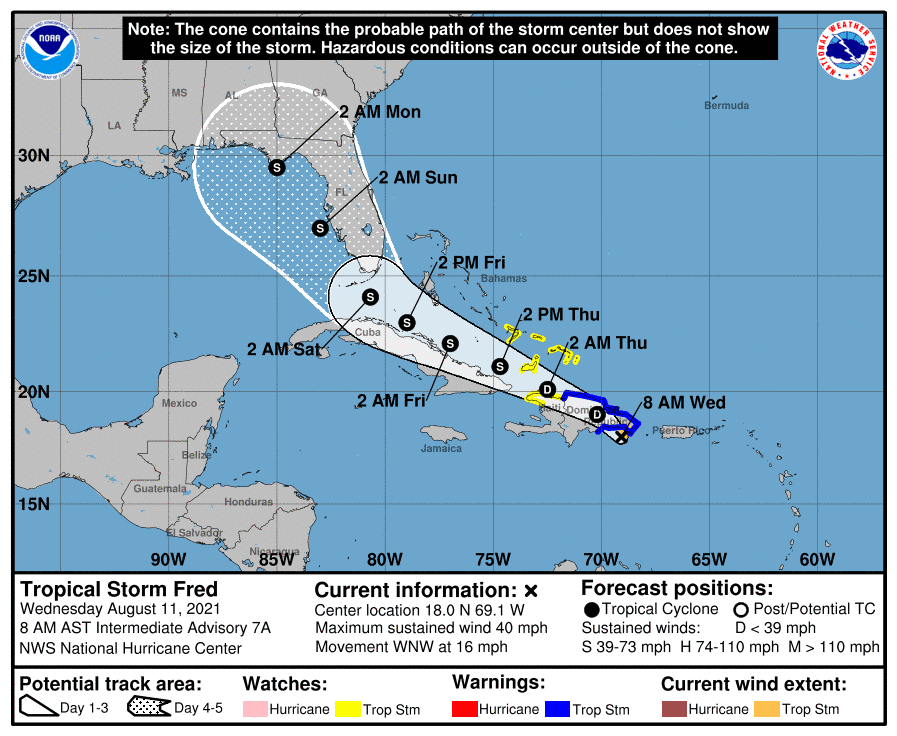 Most models agree that Fred will make landfall along the Florida Panhandle as a moderate tropical storm.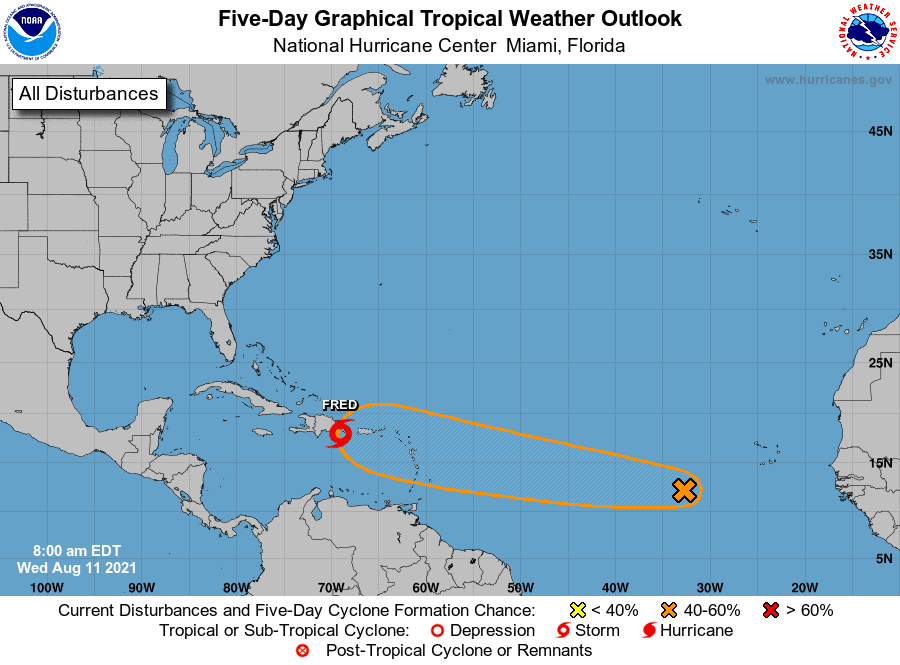 Well, we have Tropical Storm Fred with winds at 40mph and headed WNW at 16 mph.  Fred is expected to cross over the high mountains of the Dominican Republic today.  Most models do agree that Fred will weaken to at least a tropical depression once over the mountains, but then we could see a re-strengthening as it nears the Florida Straits and Gulf of Mexico.  Modeling continues to track Fred through the Straits before being pulled northward toward the Gulf coast.  During this time, we could see additional strengthening before landfall.  With that said, there is expected shear that should help limit rapid intensification for now.  Most models agree that Fred will make landfall near the Panhandle as a moderate tropical storm.  For now, we need to see how Fred handles the mountainous terrain, since this will ultimately determine its fate.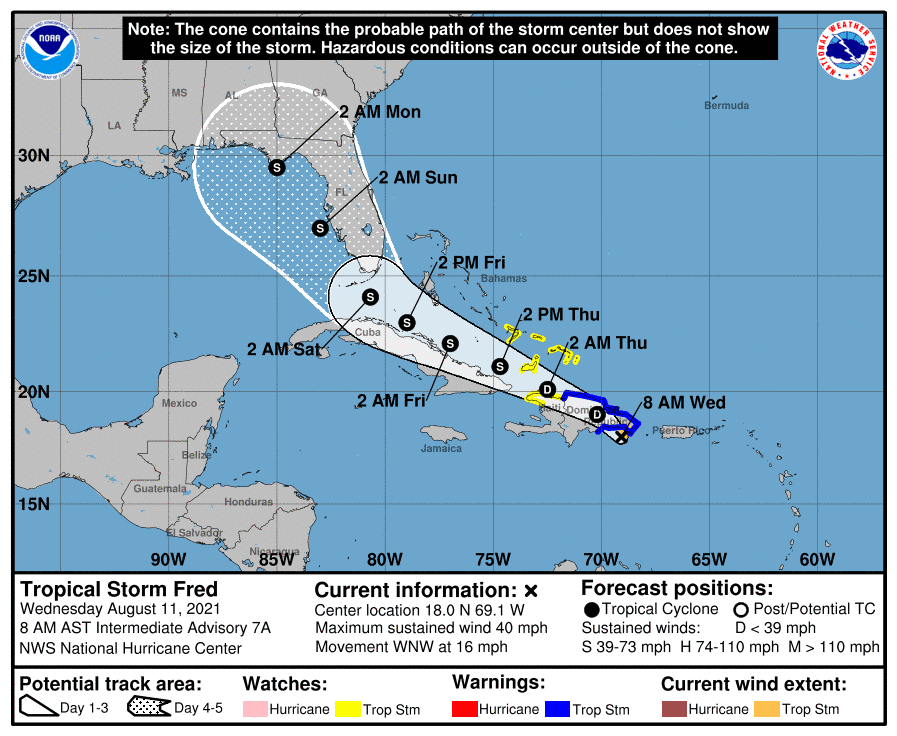 We also have Invest 95 in the Atlantic with a 40% chance of development.  I mentioned this wave a while back when it was still over Africa.  Models have been sniffing it out for a while, so I imagine we'll see this one develop more over the next few days.  It could also follow Fred's track closely through the Caribbean.  From there, models are less confident.  Gulf Coast residents should keep a close eye on I95.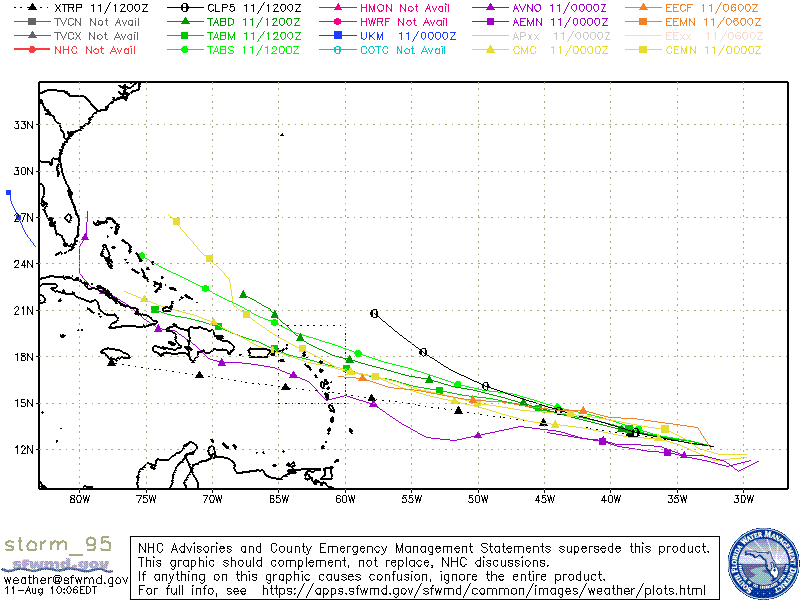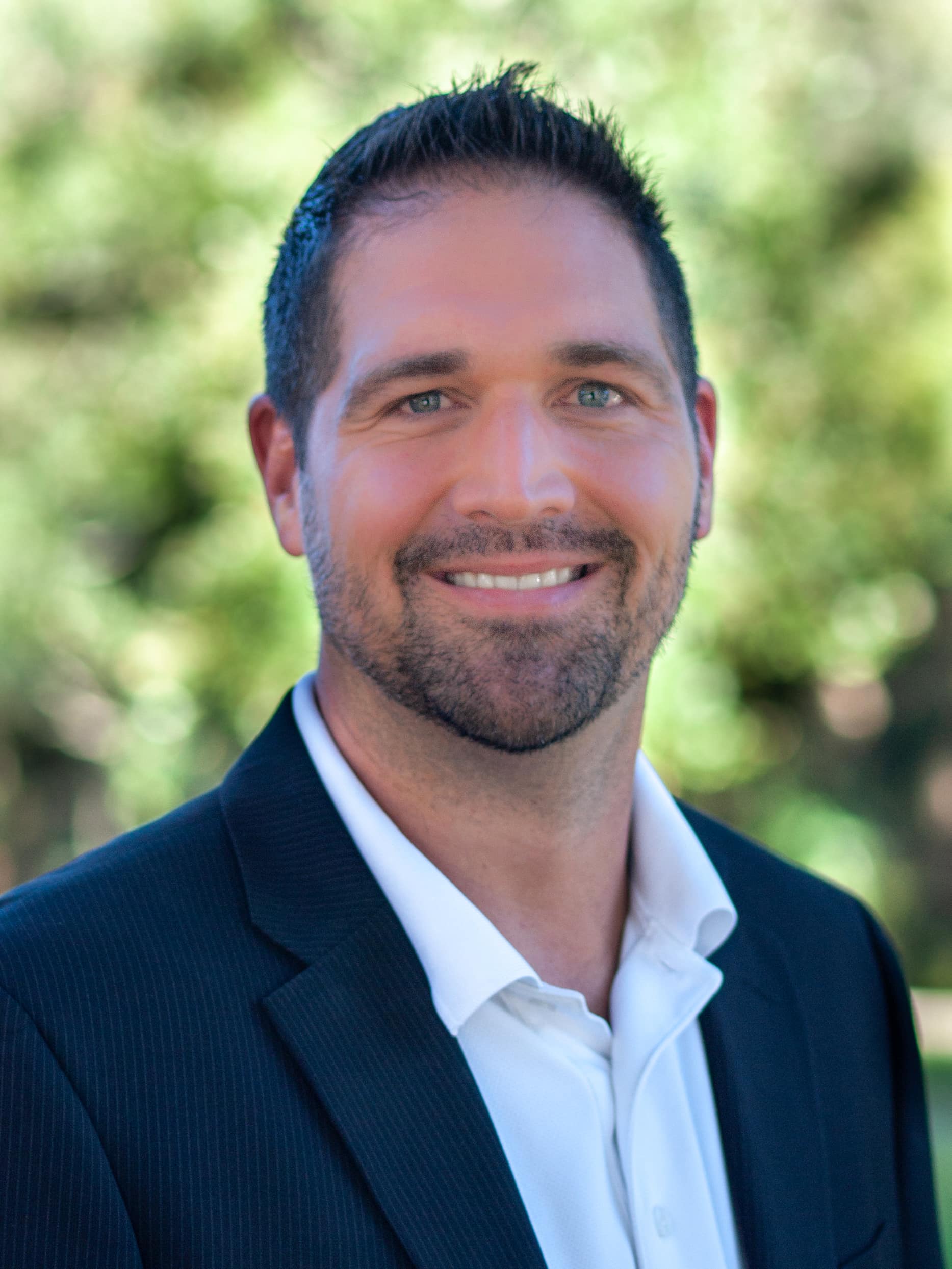 Chad Trosper is the AVP of Catastrophe Claims at Tower Hill Insurance. He has over 19 years of experience in the claims industry and a true passion for weather. Chad graduated from the University of Florida with a degree in Business and Sociology and also holds a master's certification in Business Process Management from the University of San Francisco. Chad currently resides in Gainesville, Florida, with his wife and three children.