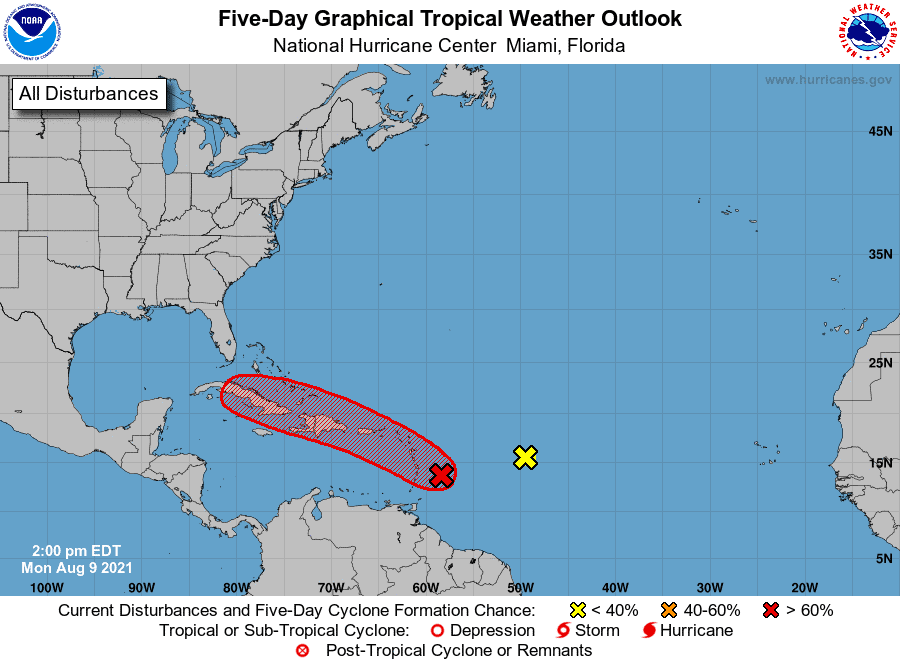 We have two invests that we're tracking this week, for now.
First up, we have Invest 94.  This area is now up to a 70% chance of development over the next five days.  Tracks continue to take it further west and nearing the East Coast/Gulf by this weekend.  Most modeling supports a push westward and then a pull NNW, but when that pull occurs is questionable for now.  We can say that the Gulf Coast from Louisiana to Florida and even the East Coasters should watch 94 closely.  As for strengthening, models have been less aggressive with 94's development over the last week due to anticipated land interaction and dry air ahead.  With that said, any shifts in track could allow an opportunity to strengthen.  It could also push into the Gulf, which might allow for some strengthening if it's still intact.  Lots to watch with this one.
Second, we have Invest 93.  This one has lost a lot of organization due to dry air pushing in.  Currently, 93 has a 20% chance over the next five days, but modeling does not support much development for this system.  With that said, it can still push energy towards the East Coast, Gulf, and/or Caribbean down the line that could assist other systems or even regroup.
Lastly,, we should watch this next wave coming off of Africa.  This one could track further south, which would allow it to miss some obstacles and make it to the Caribbean.  Models are off and on, but anything riding under the radar in August should be monitored closely.  Stay tuned.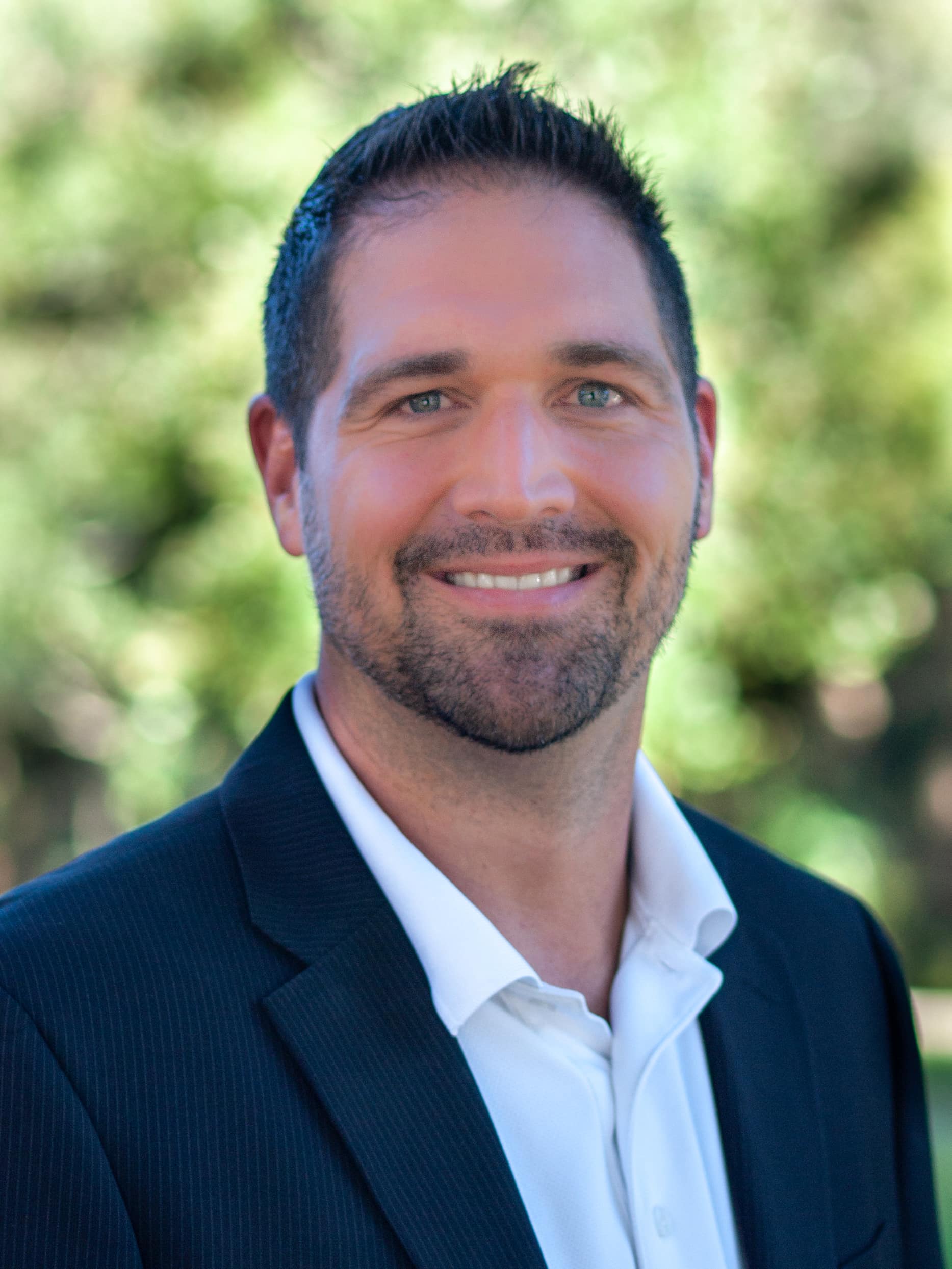 Chad Trosper is the AVP of Catastrophe Claims at Tower Hill Insurance. He has over 19 years of experience in the claims industry and a true passion for weather. Chad graduated from the University of Florida with a degree in Business and Sociology and also holds a master's certification in Business Process Management from the University of San Francisco. Chad currently resides in Gainesville, Florida, with his wife and three children.