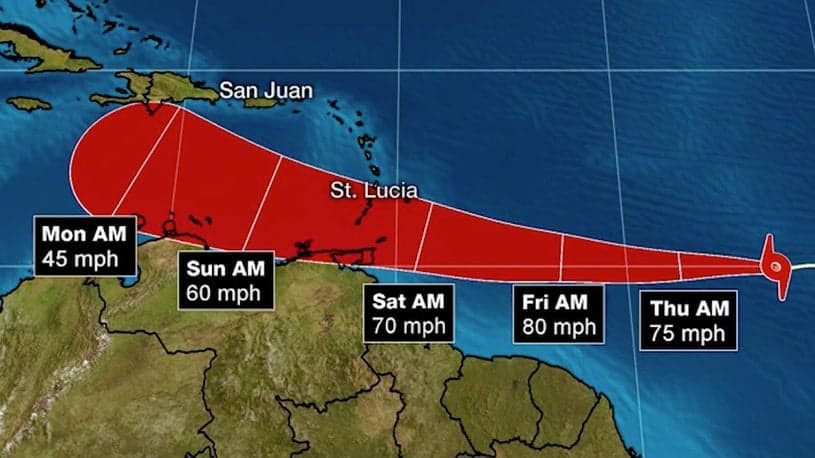 Gonzalo is the earliest 'G' storm on record.
1. Tropical Storm Gonzalo
Headed WNW at 12 mph with winds 40 mph winds.
NOAA keeps it at tropical storm strength though Monday.
Models continue to weaken Gonzalo once it's further in the Caribbean next week.
Up to a 50% chance of development
Models still not developing it beyond an Invest
Conditions are good in the Gulf, so possibility for strengthening pre-landfall is there.
Forecasted timeline is still Friday / Saturday for central Texas.
Tropical depression development remains possible.