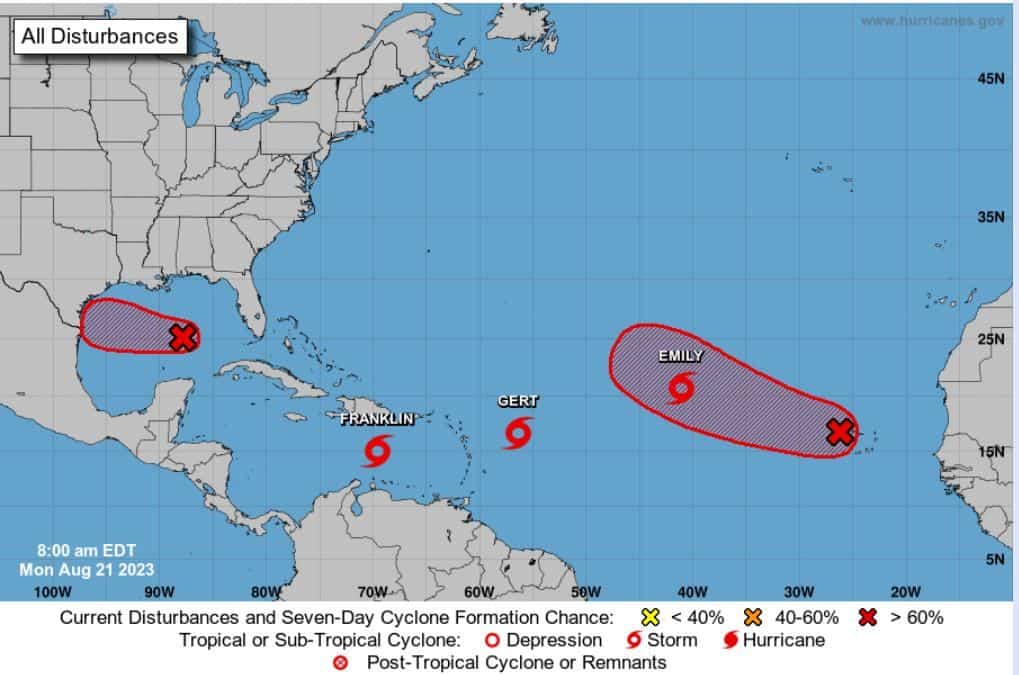 My goodness. Seriously? We had one rule. The most important rule. Never feed the waves after midnight, that's it.
Well, someone gave these waves some extra energy. We have Tropical Storms Emily, Franklin, and Gert.
First off, let's discuss our Gulf Wave I91. This wave is at a 70% chance now and could continue to develop before landfall tomorrow. So could we see Harold? Time is money with this chance, but it's the Gulf, and it wouldn't surprise me if this upgrades right before landfall. For now, we have a decent wave pushing west toward south central Texas. So heads up Texans. Need to watch I91.
Next, we have Tropical Storm Franklin. Winds at 45mph – headed west at 12mph. Franklin was our wild card, remember? Timing is everything with him. Models continue to develop Franklin as it pushes westward, and then they have it make a hard pull north in the mid-Caribbean, taking it close to the Bahamas. This pull north is what we need to watch. A slower pull could put Franklin closer to Florida or even into the Gulf. For now, most agree on a quick pull into the Atlantic. Watch this one folks. It may have a few tricks left.
We also have Tropical Storms Gert and Emily. Both of these are forecasted to pull into the Atlantic for now, and both are not likely (per modeling) to strengthen a whole lot. But worth watching just in case. Gert is another wild card IMO. Both have winds at 40mph right now.
Our rear wave is at a 70% chance now. Modeling also tracks this one behind Emily into the Atlantic "for now." Models also develop this wave down the line.
Finally, this one's important.
I have been mentioning a Caribbean Creeper for over a week now. We still need to watch for this. I feel we could see another Gulf threat this time next week. Models are also starting to sniff this out, so be ready folks. We could have another Gulf system threatening the Gulf Coast in the next 5-8 days.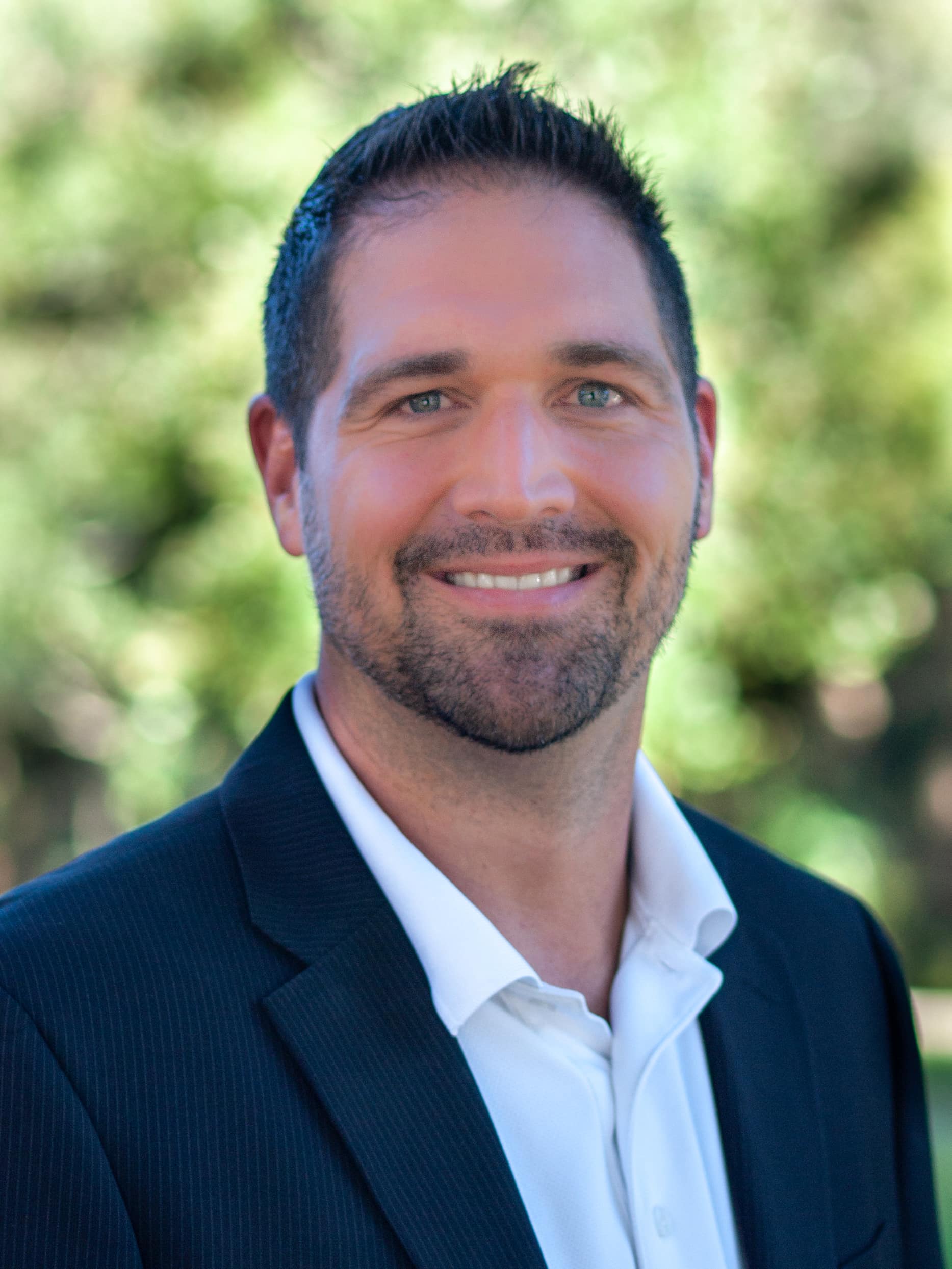 Chad Trosper is the AVP of Catastrophe Claims at Tower Hill Insurance. He has over 19 years of experience in the claims industry and a true passion for weather. Chad graduated from the University of Florida with a degree in Business and Sociology and also holds a master's certification in Business Process Management from the University of San Francisco. Chad currently resides in Gainesville, Florida, with his wife and three children.