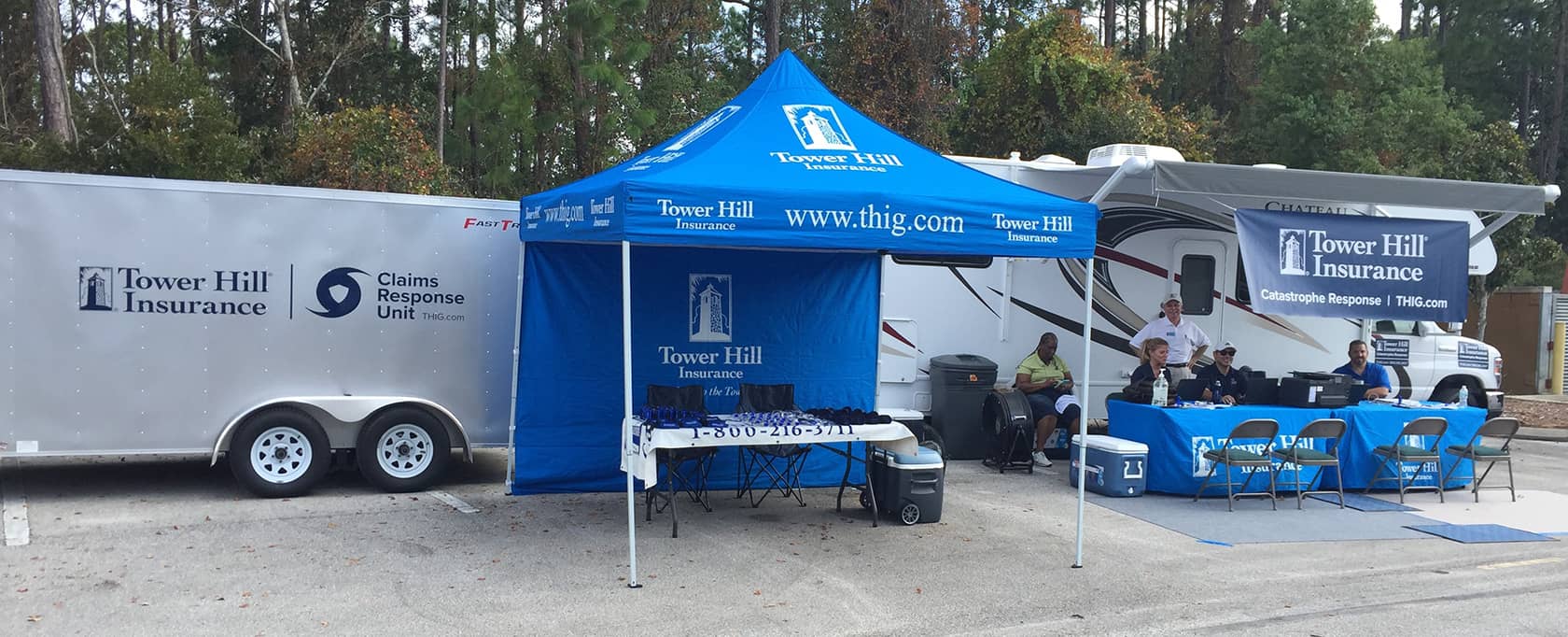 The rebuilding has begun as Tower Hill helps Florida recover from Hurricane Irma.
T
ower Hill has received 20,000 claims to-date as a result of Hurricane Irma, and we are well on our way to restoring our customers' lives and property to their pre-Irma status. We have 300 catastrophe adjusters already on the ground in Florida who are reaching out to our customers and prioritizing their visits based upon the severity of the damage reported.
Claims may be reported at THIG.com/report or 800.342.3407. Our Call Center will be open for extended hours for the coming days to handle your calls.
Many customers are reporting light to moderate damage, and most of these claims may be settled without the need for a visit from an adjuster. Customers should submit photos, repair estimates, receipts, and any additional information they may have regarding their loss to claims@thig.com (be sure to include the claim number in the subject line of the email). A Tower Hill claims adjuster will review all photos and documents submitted. If additional information is required, a Claims Representative will contact the customer and explain what is needed.  If the information submitted is sufficient, Tower Hill will process a check for immediate payment (provided the damage exceeds the insured's hurricane deductible). Customers can track their claim status online via their Customer Portal account.
Customers can find reputable and reliable contractors in their area by utilizing Tower Hill's CastleCare network.  To secure a CastleCare contractor, customers may call 844.TOWER.11 (844-869-3711).
In the event a customer would like to speak with a Tower Hill Representative, they may call 800.342.3407, or they may visit one of the following Florida Department of Financial Services (DFS) Insurance Villages:
Monday, September 18th
St. Johns County Administration Building
500 San Sebastian View
St. Augustine, FL 32804
Hours: 8am to 6pm
Get Directions→
Tuesday, September 19
Prime F. Osborn III Convention Center
1000 Water St.
Jacksonville, FL 32204
Hours: 8am to 6pm
Get Directions→
Wednesday, September 20
New Hope Ministries Event Center
7675 Davis Blvd
Naples, FL 34104
Hours: 8am to 6pm
Get Directions→
Thursday, September 21st
Lee County Veterans Park Recreation Center
55 Homestead Road South
Lehigh Acres, FL 33936
Hours: 8am to 6pm
Get Directions→
Wednesday, September 20 to Friday, September 22
Lowe's Home Improvement of Lake Wales
23227 US Highway 27
Lake Wales, FL 33859
Hours:
Wednesday, September 20: 10am – 6pm
Thursday, September 21: 8am – 6pm
Friday, September 22: 8am – 6pm
Get Directions→
Friday, September 22
Lowe's Home Improvement of Estero
10070 Estero Town Commons Pl
Estero, FL 33928
Hours: 9am – 5pm
Get Directions→
We're here to help rebuild your castle!