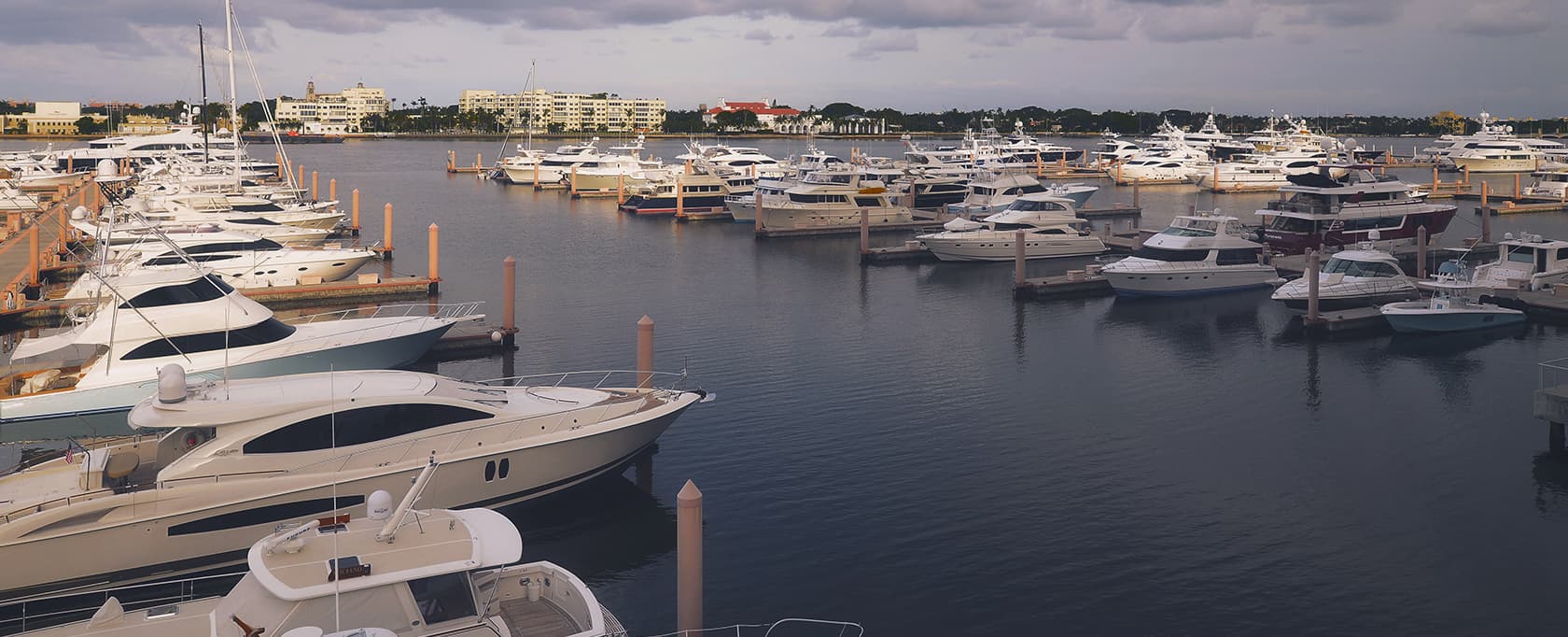 Here are some tips to find the perfect marina for your boat…
I
n some areas of Florida, empty marina slips are in especially high demand due to limited availability. There are a few features every boating enthusiast should look for in a potential marina, besides location and fees.
Safe docking and dry storage options
Long- and short-term storage facilities
Well maintained dock system and walkways
Convenient amenities (restrooms/showers; laundry; fuel)
Security throughout property
On-site store and maintenance services
Boat-side services (water and electricity; waste disposal; wi-fi; cable)
Pet friendly (if your pet is also a boating enthusiast)
When choosing a boat storage facility in Florida, the marina's hurricane-season safety protocol and wind-load ratings should be key factors in making your decision. Just as you want to be sure that the marina you are considering is properly maintained and insured, remember that works both ways.
Listing Your Marina as an Additional Insured
Most marinas require their customers to have a watercraft insurance policy that includes liability coverage. Importantly, marinas often require to be listed as an "additional insured" on the boat owner's watercraft insurance policy. This helps protect the marina's interest in the event that damage to the marina, or to another customer's boat, is caused by your boat as the result of a storm or other event.
SkiSafe, our watercraft insurance partner since 2014, will include the marina facility as an additional insured and provide policy-holders with proof of insurance at no extra cost.  For their customers, Tower Hill agents also have the option to conveniently and quickly download a certificate of insurance online. To learn more about SkiSafe, ask your Tower Hill agent or visit www.SkiSafe.com.