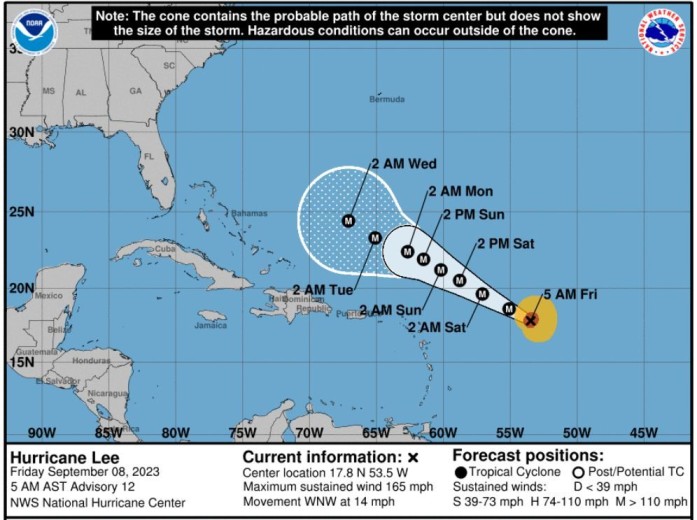 Wow. Lee is a monster. I mean a M-O-N-S-T-E-R! This should be called Bruce Lee.
Already a CAT 5 with winds at 165mph, headed west-northwest at 14mph. Remember a CAT 5 is anything greater than 157mph, so it's well over that folks. Models continue to pull this Sasquatch north near the Bahamas.  BUT… and this is a BIG BUT. Such a very large BUT.  Models continue to shift west in track day over day. Not huge shifts, but ones that warrant attention. Remember this turn north is all dependent on an "anticipated" dipping trough pulling Lee up. This is like going all in on a Texas Hold'em hand before seeing the flop. So lots on the table for chance.
Okay, enough of what-ifs. Here's what we have. Modeling tracks Lee west-northwest for the next few days towards the South Bahamas through next week. Then it's expected to possibly stall and catch this trough close to next weekend. Now the questions remain: "When will this trough arrive" – "How strong will the trough be" – "Will the trough dip low enough" – "Will there even be a trough"?
As you can see, there are a lot of questions and possibilities on the table. I continue to anticipate small shifts west in track due to this strong high blocking it currently. So even if this does pull north before making any landfall in the US, it will still affect the coasts from Florida on up.
Don't count this one out, folks. Keep watching very closely as much can and will change over the next week. The entire East Coast should be ready.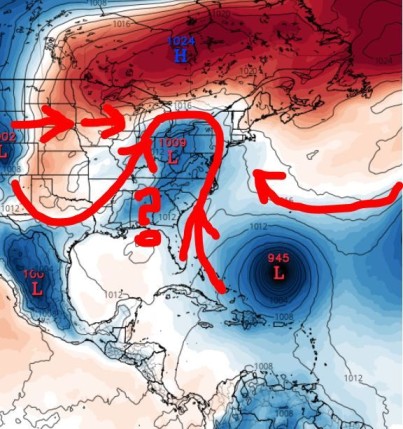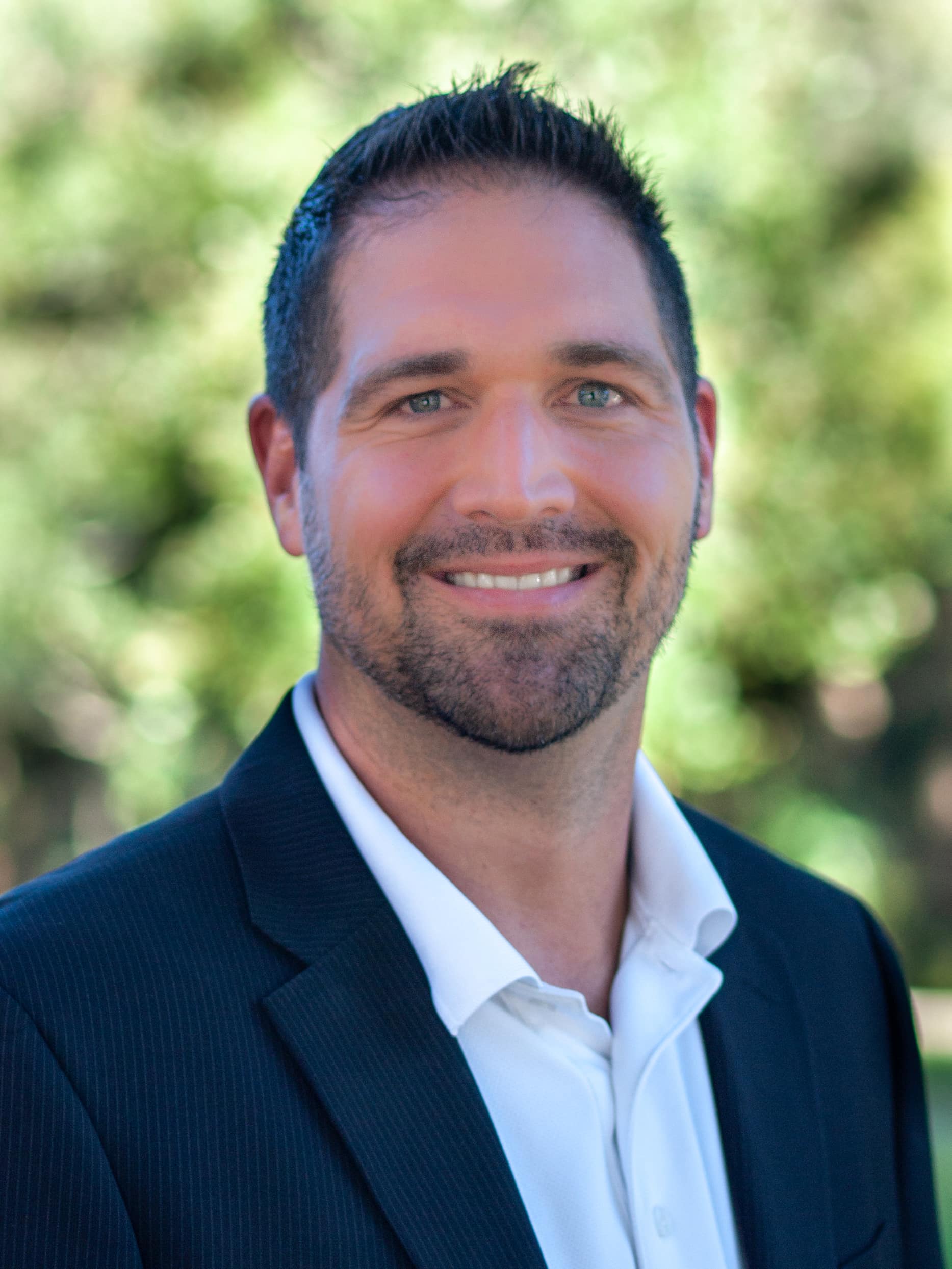 Chad Trosper is the AVP of Catastrophe Claims at Tower Hill Insurance. He has over 19 years of experience in the claims industry and a true passion for weather. Chad graduated from the University of Florida with a degree in Business and Sociology and also holds a master's certification in Business Process Management from the University of San Francisco. Chad currently resides in Gainesville, Florida, with his wife and three children.