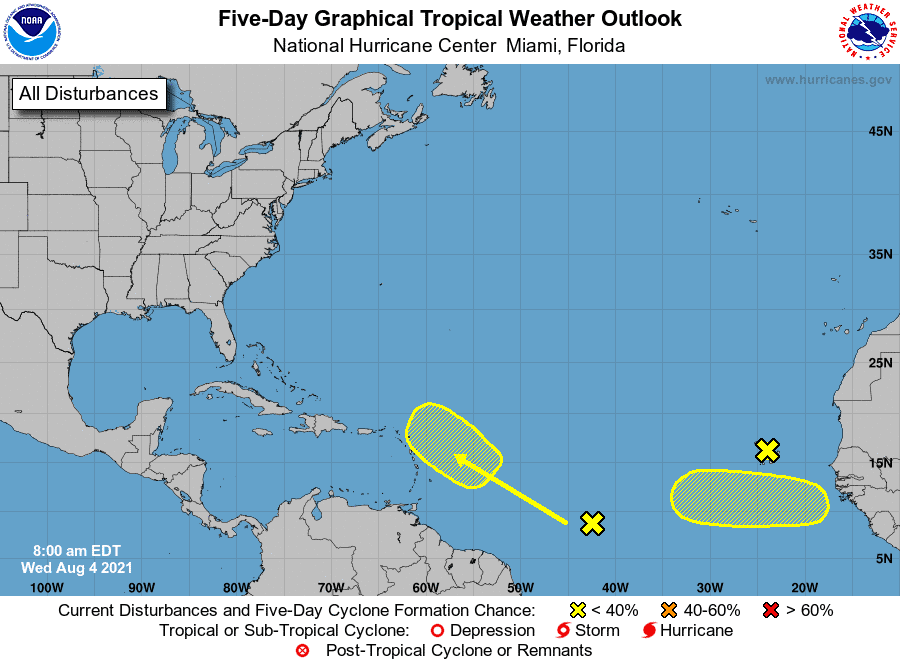 As mentioned on Monday, we should see at least two blobs pop up this week, and we got three.
So what should we expect from these potential MDR runners? Well, I can say that their fate is about as clear as mud based on the last few model runs. But here's what we have thus far: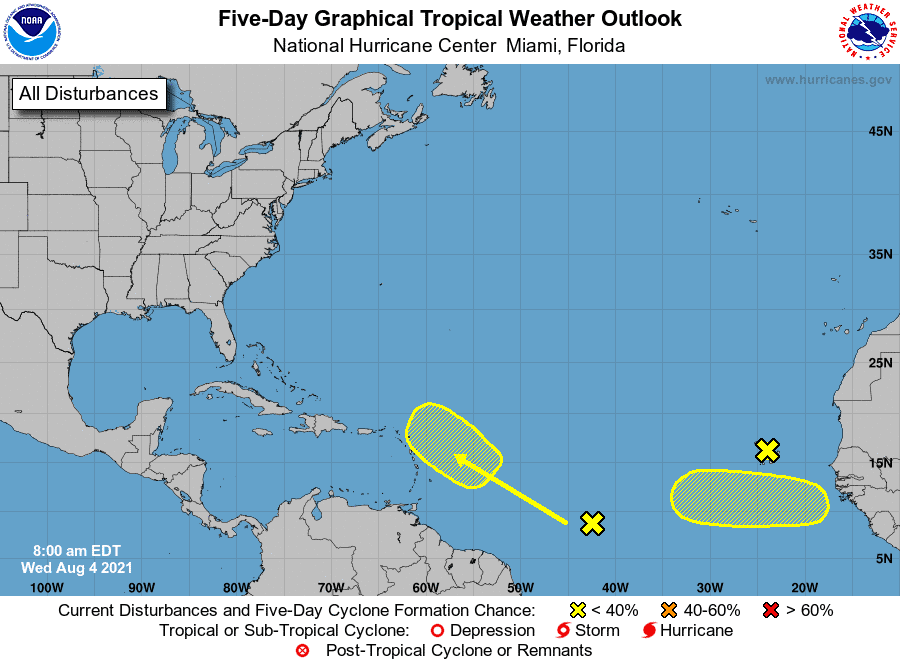 I91L: Yup, that's right, we already have an invest right off the African coast just hanging out. Even though an invest, it has only a 10% chance of development over the next five days. 91L has some spin to it, but models are not that impressed with its moves. Based on recent tracks, 91 is expected to push west along the MDR (Main Development Region) and fade in and out over the next 5-10 days. Most agree 91 is currently not a distance runner due to so much dry air, but we are way too far out to rule out 91's fate. Stay tuned.
Next:
We have our second blob which is still making its way across Africa. This wave is expected to hit the waters in the next day or two and has a 30% chance already. Models are much more confident in this wave's ability to run. Most do show development over the next seven days as it pushes more northwest, but they also fade it out by end of next week.
Finally, we have a new wave further west that has a 20% chance of development.  Models like this one, and we could see it try to push more west nearing the Gulf/East Coast.  Need to watch this one closely.
Again, these forecasts are far out. Heck, one wave hasn't even hit the water yet. So much will change for sure. All in all, August is the month of the MDR runner, so we should pay close attention to these waves.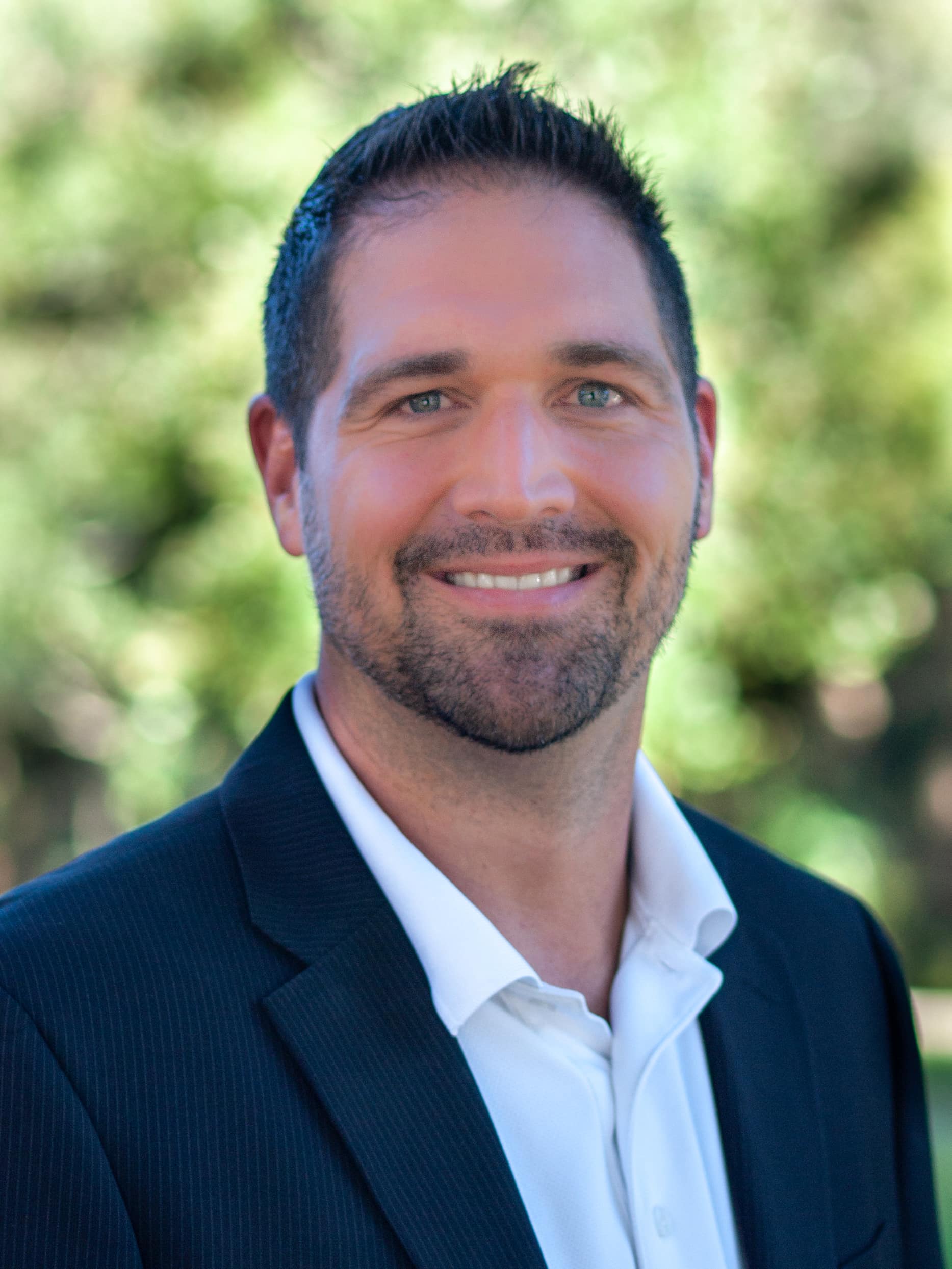 Chad Trosper is the AVP of Catastrophe Claims at Tower Hill Insurance. He has over 19 years of experience in the claims industry and a true passion for weather. Chad graduated from the University of Florida with a degree in Business and Sociology and also holds a master's certification in Business Process Management from the University of San Francisco. Chad currently resides in Gainesville, Florida, with his wife and three children.