Tropical Storm Jerry and Tropical Depression 13 pose no threat to the U.S., but Karen might have different plans.
TS Jerry is moving NNW at 6 mph with winds at 65 mph. Jerry is currently no threat as he heads out to sea.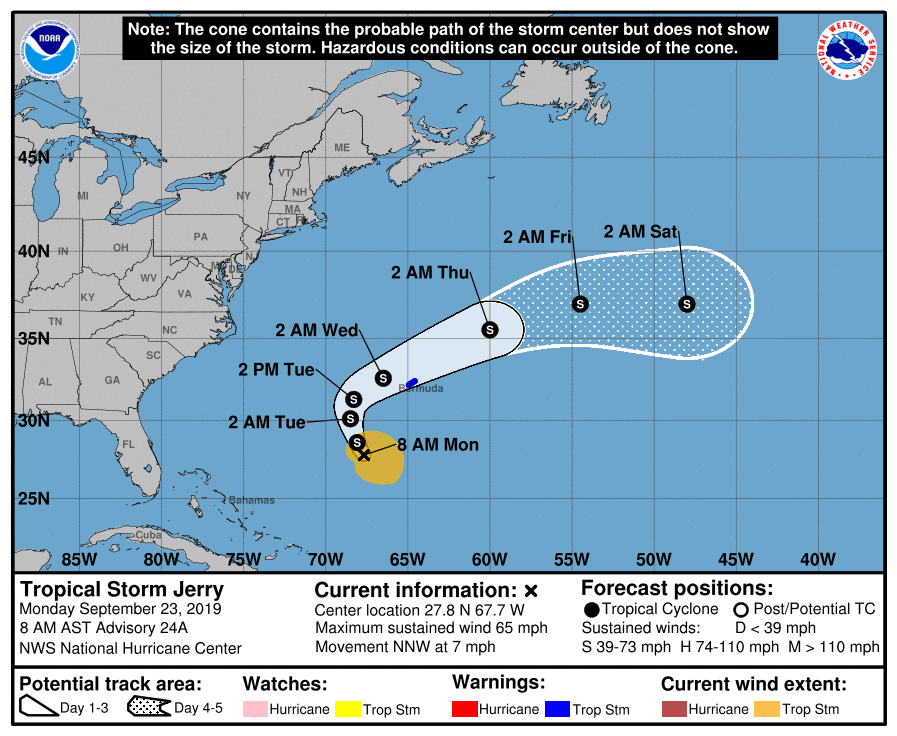 Tropical Depression 13 is that wave we anticipated would intensify quickly off the African coast and so far has not disappointed. TD 13 is expected to continue to develop into a tropical storm today and even a hurricane by mid-week. Good news for now is it's expected to pull northward into the Atlantic. That would be super….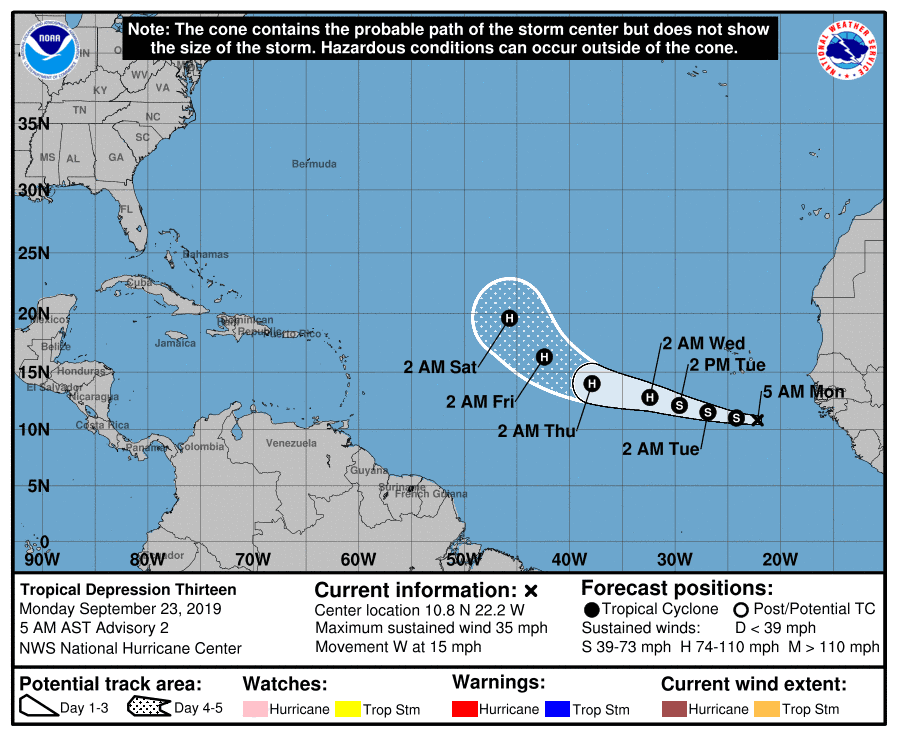 Now on to our main course. Tropical Storm Karen is heading northwest at 9 mph with 40 mph winds. Karen is not expected to strengthen much before crossing over Puerto Rico later this week.  From there, we could see some strengthening as she heads further into the Atlantic.  The NHC is still anticipating that Karen will hit a strong high pressure ridge that will push Karen to the west toward the US this weekend.  There are a lot of "ifs" that can come into play that would dramatically affect Karen's path.
Karen's speed through the Caribbean and whether she moves straight north or goes a little more east over the next few days.  This will make a huge difference. If Karen gets pulled more east than what forecasts currently suggest, then that strong high pressure ridge would have less of pull west on Karen, allowing for more steering out to sea.  But, if Karen ends up getting pulled further west than expected, then we could be looking at a threat to the Bahamas and U.S.
The strength and positioning of this expected high pressure ridge.  The weaker and further away the HPR is, the less influence it will have on Karen's path, allowing for a more easterly track.
The main models (EURO & GFS) currently agree on this quick push west starting Sunday/Monday. The only difference is that the GFS dissolves it before the turn west, and the EURO strengthens it.
This is still a long way out, and lots can change.  We'll continue to track and update.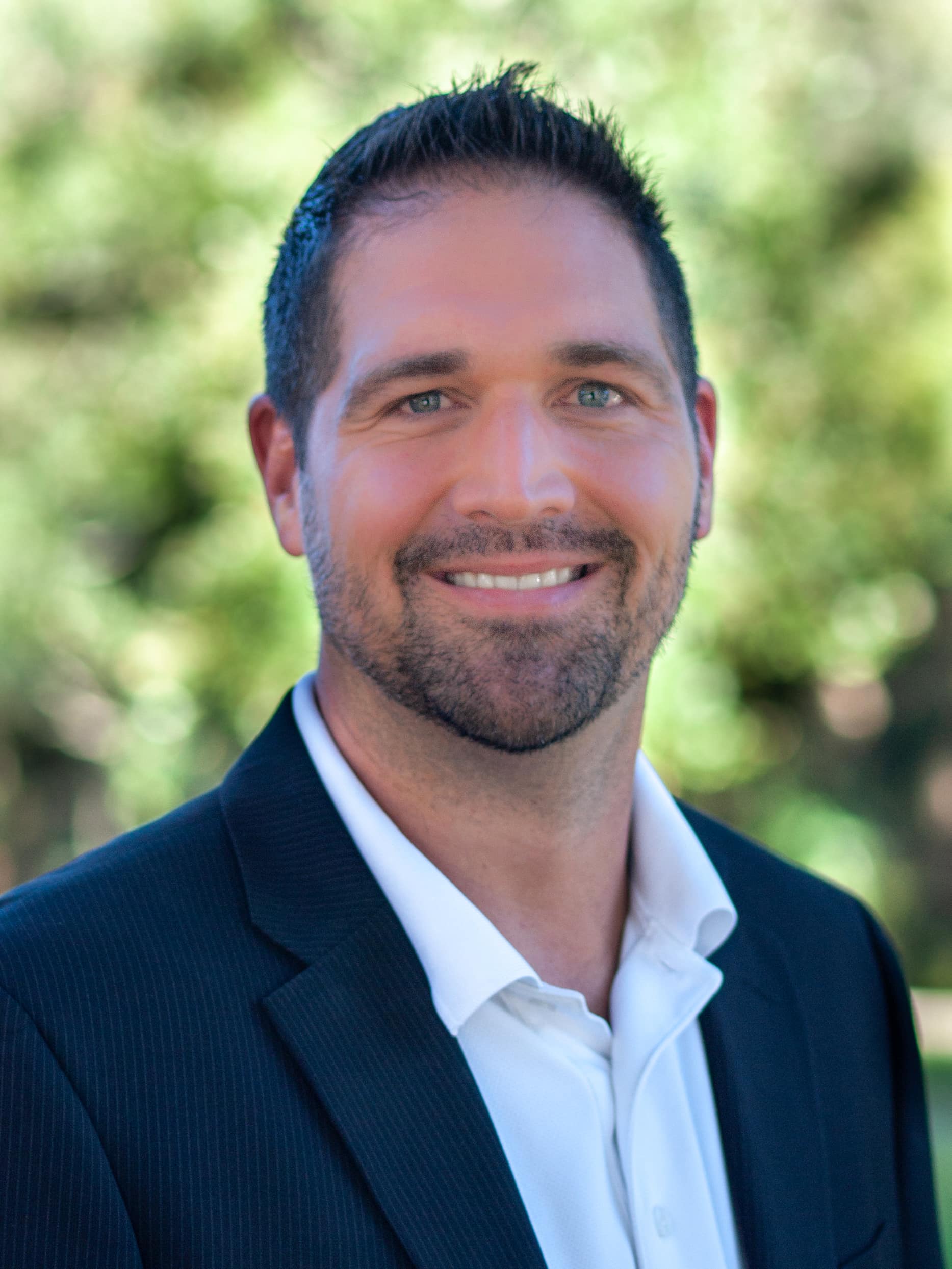 Chad Trosper is the AVP of Catastrophe Claims at Tower Hill Insurance. He has over 19 years of experience in the claims industry and a true passion for weather. Chad graduated from the University of Florida with a degree in Business and Sociology and also holds a master's certification in Business Process Management from the University of San Francisco. Chad currently resides in Gainesville, Florida, with his wife and three children.