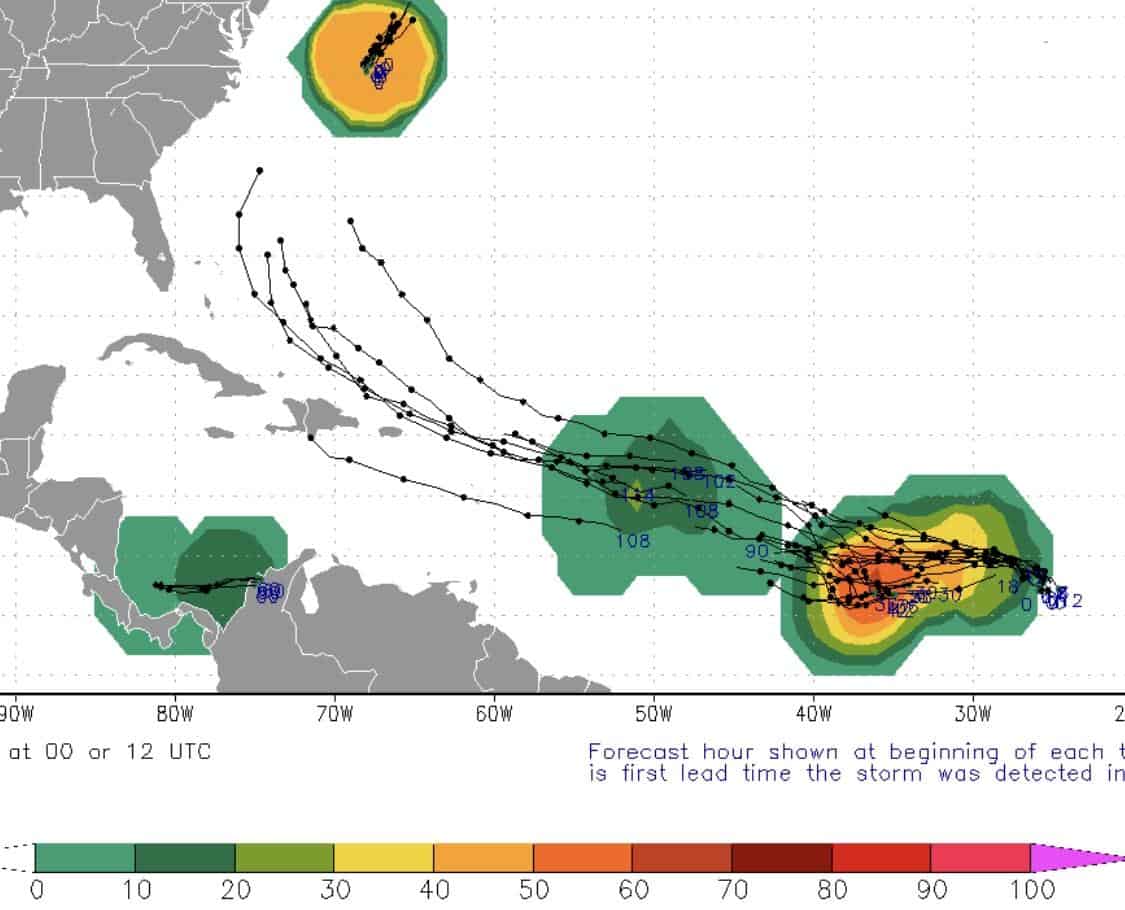 I96L is now at a 70% chance of development over the next five days.
Models are really trying to pin down I96 as it continues to move WNW at 15 mph. The EURO's latest run is not even developing I96 past the Lesser Antilles and basically dissolves it as it nears the Bahamas as rain.
The GFS is all over the place with I96.  Yesterday, is was developing into a CAT 2, brushing the Bahamas and curving back out to sea.  This morning at 1am, it had it developing into a TS near the Antilles, "Hulking" out near the Bahamas, morphing into a CAT 3 as it neared the Florida coast, and then stalling (get this) for five days as a CAT 3 over Jacksonville.  Well that changed dramatically in its latest run at 6am, where it aligns more with the EURO and dissolves it near the Bahamas as rain.  I would side more with the EURO currently, since it's been consistent over the last several runs and is taking several obstacles into consideration that would affect development and path.  Not sure if it will just go poof, but I'm currently not seeing a CAT 2+ forming here either.
Obstacles at play next week for I96:
There's the possibility that the jet stream drops next week, which would have a huge effect on I96's development and path.  If this happens, it could weaken and/or be pushed away from the east coast.
The Bermuda high weakening, which would allow for a quicker pull, curving it out to sea.
The timing of the passing lows, which would assist in pulling I96 away from the east coast and out to sea.
Overall, the timing looks to remain the same, with I96 crossing the Lesser Antilles by next Monday and approaching the Bahamas by next Friday.  Florida up through Maine should still keep an eye out through next week.
Lots to watch.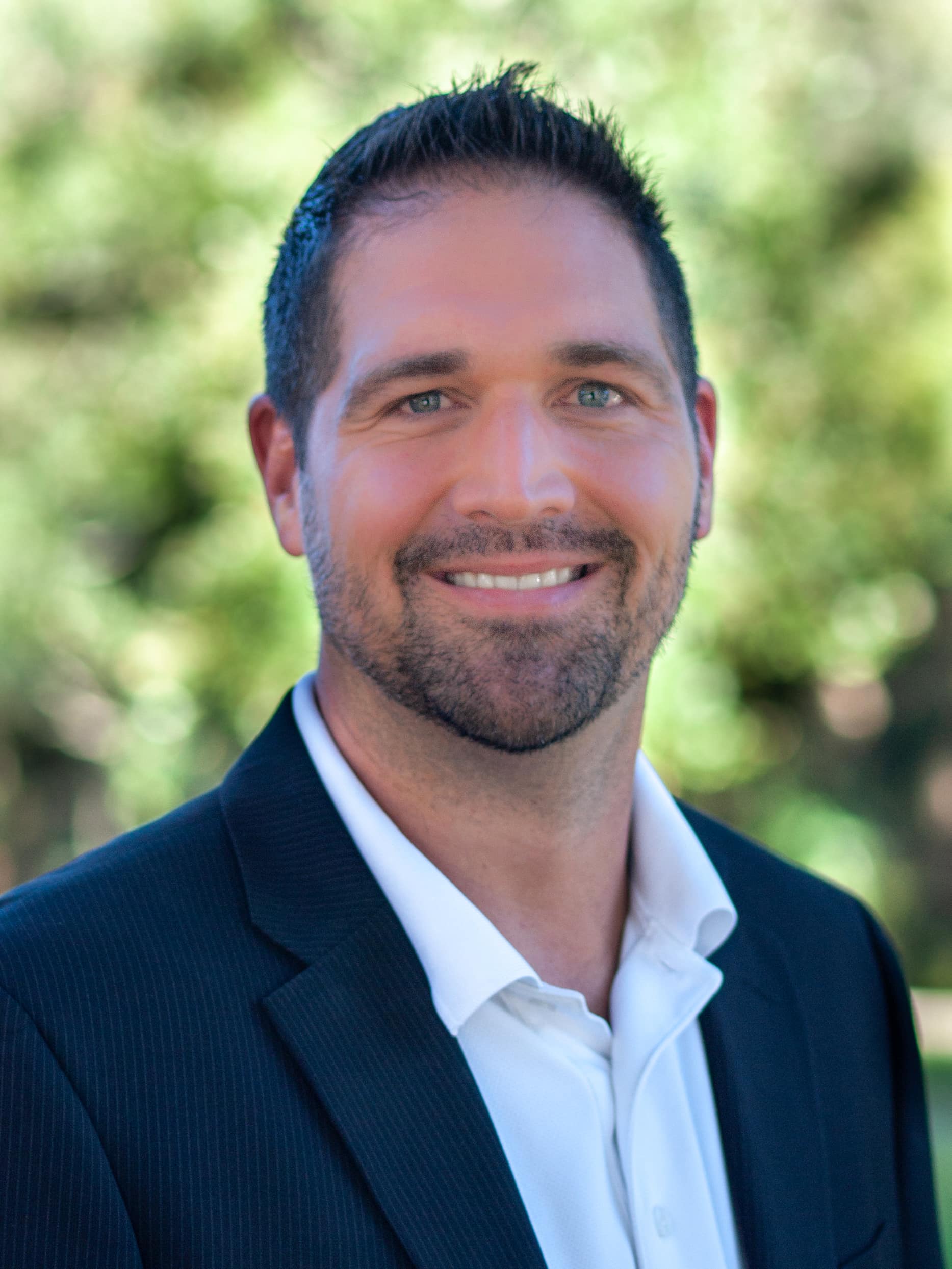 Chad Trosper is the AVP of Catastrophe Claims at Tower Hill Insurance. He has over 19 years of experience in the claims industry and a true passion for weather. Chad graduated from the University of Florida with a degree in Business and Sociology and also holds a master's certification in Business Process Management from the University of San Francisco. Chad currently resides in Gainesville, Florida, with his wife and three children.