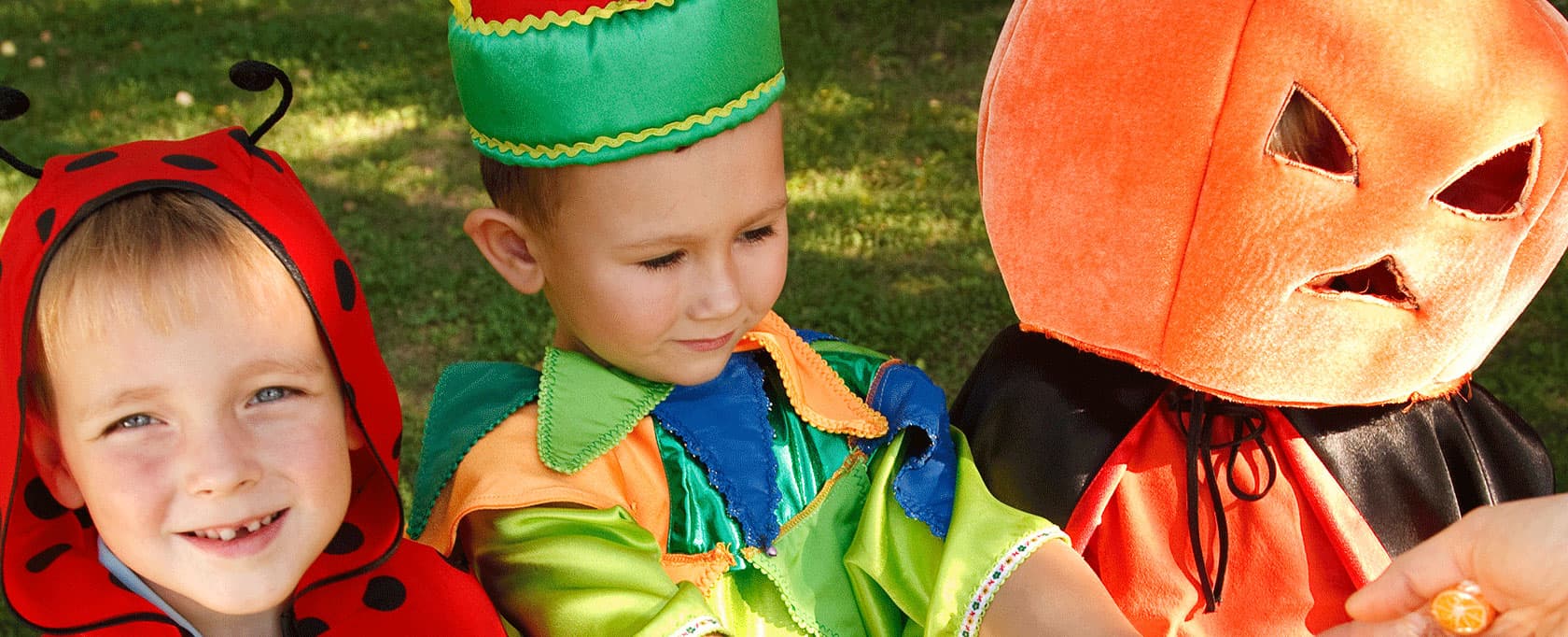 Keep everyone safe this Halloween by following these simple tips for your family and pets.
Most kids love Halloween and the chance to dress up in their favorite costume to go trick or treating. You probably already know the basic safety rules, like only visiting the neighborhoods you know and carrying a flash light or glow stick. When shopping for your little one's costume this year, you may also have seen many costumes for your four-legged family members which are increasingly popular.
Keep everyone safe this Halloween, by following these simple tips for your family and pets.
People (and pet) costumes should be non-flammable.
Err on the side of caution – not fashion – when selecting costumes for your two- and four-legged family members. To be safe, masks and costumes should not interfere with either vision or movement.
To help avoid mishaps, accompany your pet at all times while he or she is wearing a costume.
If you are new to a neighborhood, consider attending local "Trunk-or-Treat" events hosted by community centers or local churches.
Parents should inspect candy before it's eaten.
Remember, pets should not eat any candy. Sugar substitutes such as xylitol are toxic to pets; eating chocolate can be deadly for both dogs and cats.