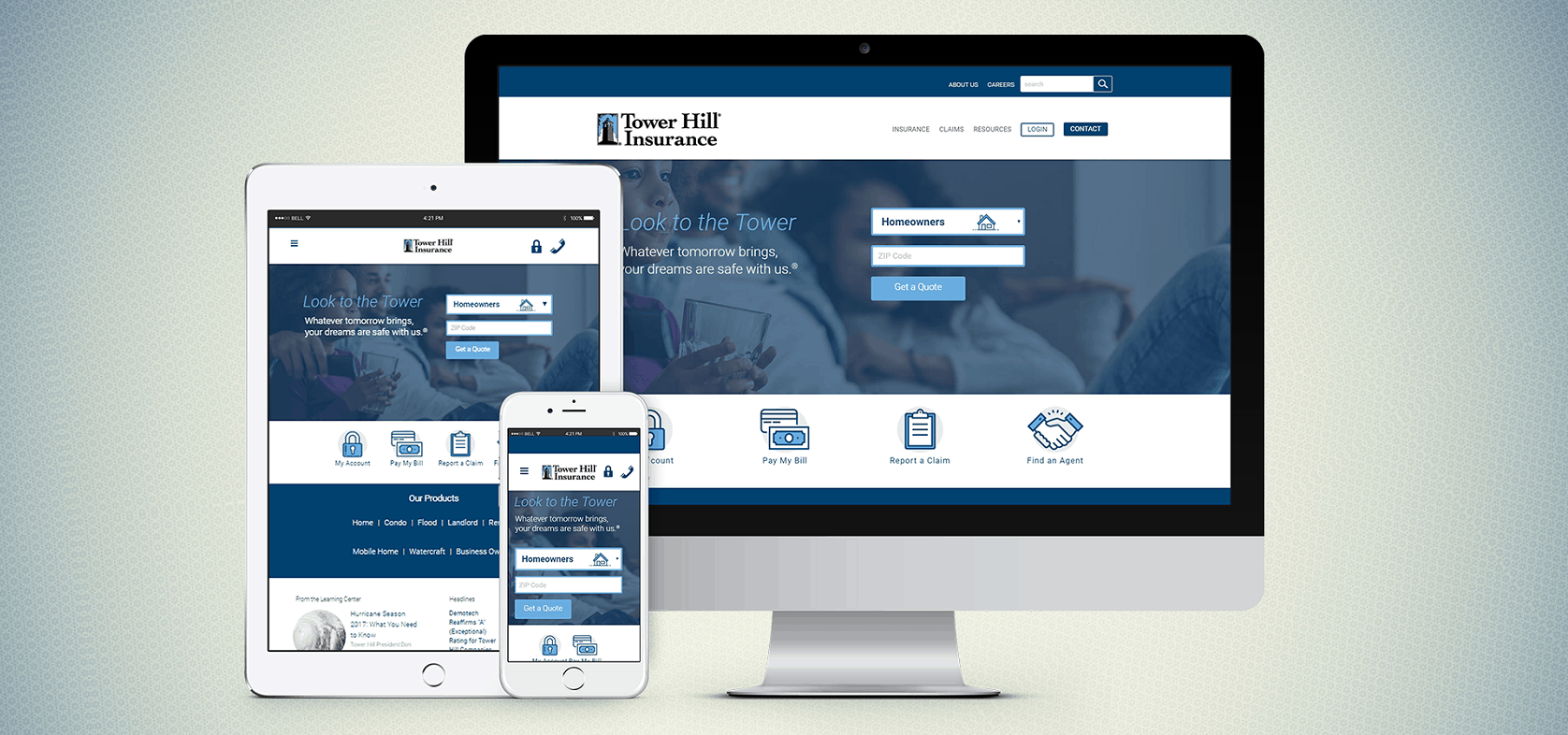 Tower Hill launches new and improved mobile-friendly website.
T
ower Hill is pleased to announce the launch of a new and refreshed THIG.com, focusing on ease-of-use and exceptional user experience. The website boasts a clean design with improved navigation system and menu functionality that directs you to the information most relevant to you.
With our completely redesigned mobile-friendly site, you will be able to find what you need quickly, even while on the go. Looking for tips on developing a disaster plan, which home improvements provide the highest return on investment, or what to do first if you experience damage to your home? We have those topics covered and much more. Enjoy!