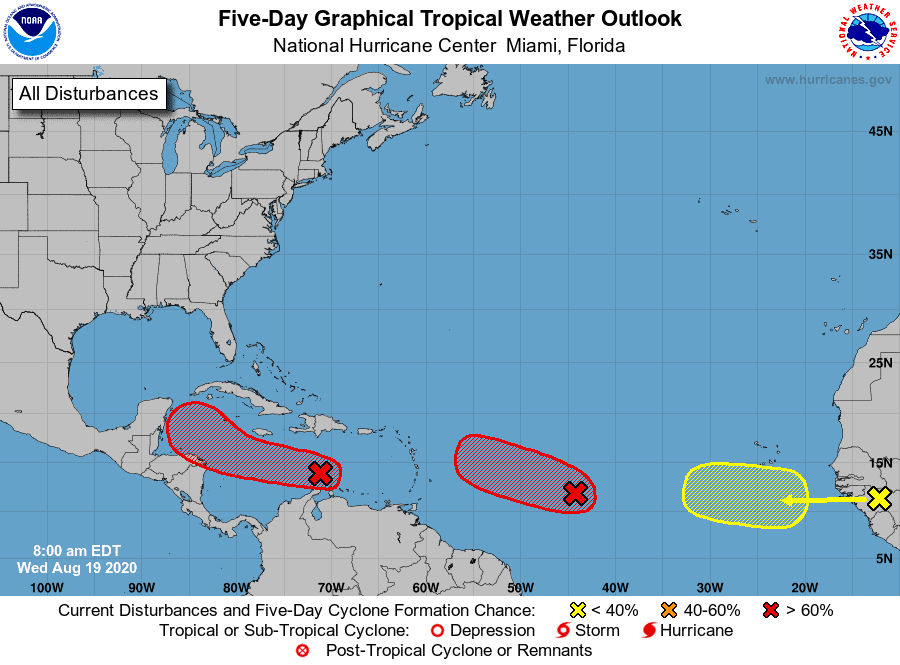 We now have three areas to watch over the next week or so.
Let's start with Invest 97.
I97 has an 80% chance of development currently. The system is still not well defined and continues to struggle somewhat.
Conditions look to improve for I97 as it heads west in the Caribbean over the next few days. As it nears the Yucatan, we could see additional strengthening due to needed moisture coming off the South American coast. Models continue to flip around on track and strength, and many factors are at play. A stronger system will pull more north, while a weaker system will push further west. There is also an expected trough in the Gulf around the same time that could both pull I97 up into the Gulf and weaken it. We should have a better idea of 97's plan by end of week.  Interaction with the Gulf coast is possible.
Invest 98 is at a 90% chance of developing and continues to push west along the Monsoon trough. 
It's been looking a little better but is still not very organized.  Models continue to track I98 westward and pull it more northwest near the Northern Antilles.  From there, modeling is not consistent.  Some develop I98, while others dissolve it well before the Gulf.  We will need to monitor I98 closely, as it does have the potential to threaten the US.
As for our new wave coming off the coast of Africa, this one has a 20% chance of development and is expected to take a similar track as I98 west for the next few days. Many models do develop this wave but steer it more away from the US once near the Antilles.
Lots to watch for sure…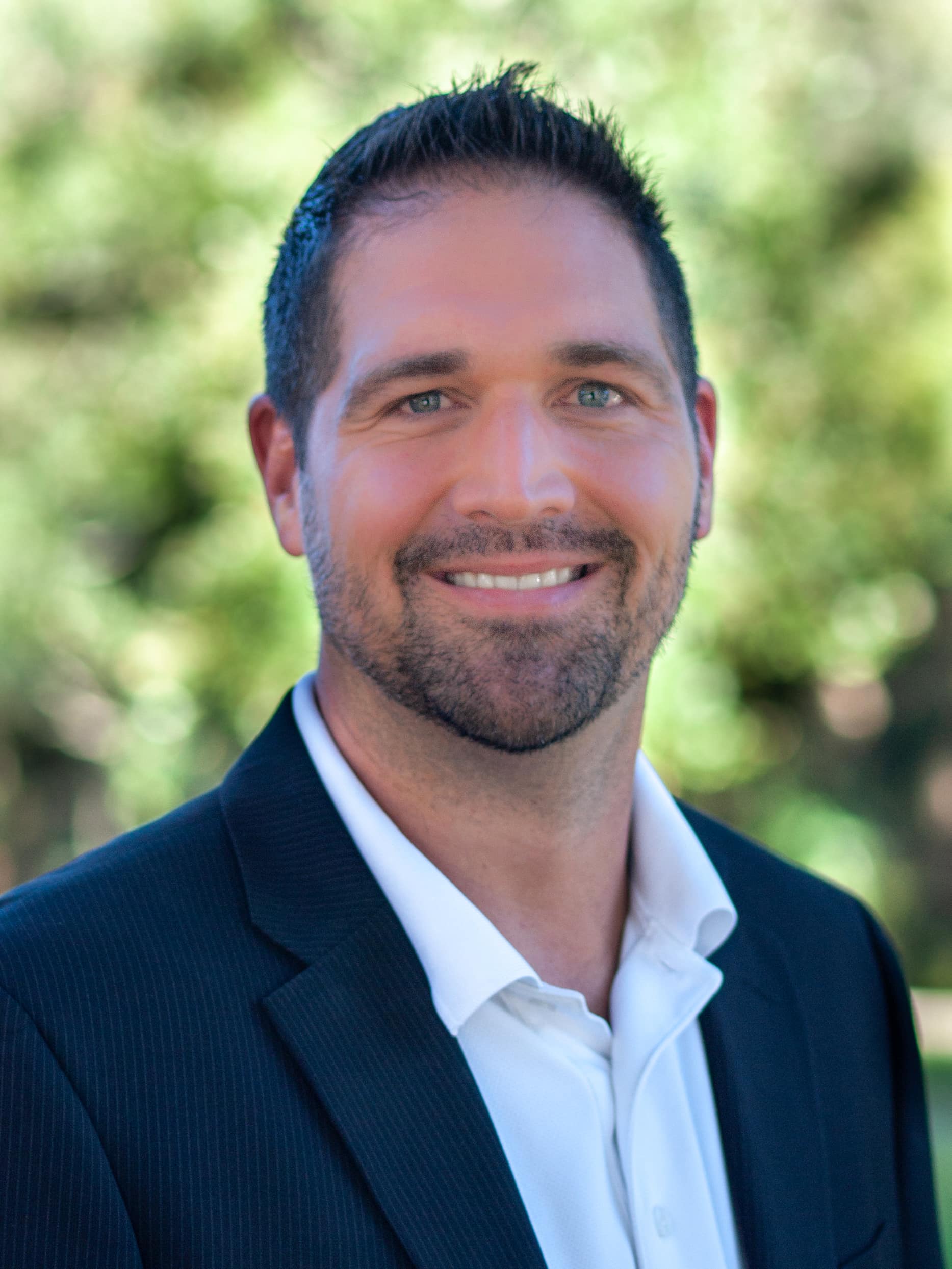 Chad Trosper is the AVP of Catastrophe Claims at Tower Hill Insurance. He has over 19 years of experience in the claims industry and a true passion for weather. Chad graduated from the University of Florida with a degree in Business and Sociology and also holds a master's certification in Business Process Management from the University of San Francisco. Chad currently resides in Gainesville, Florida, with his wife and three children.