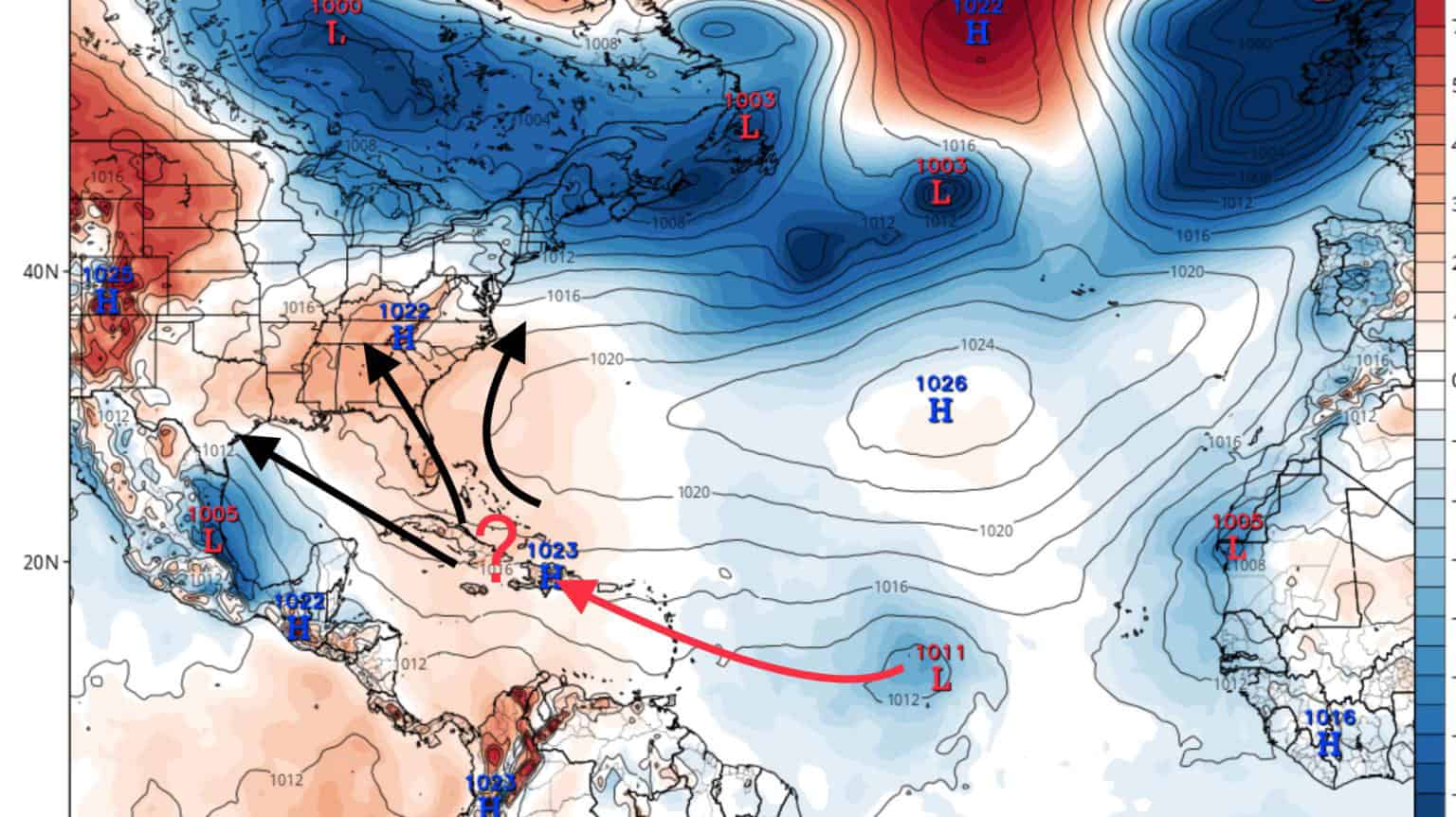 Invest 92 has been upgraded to a PTC (Potential Tropical Cyclone).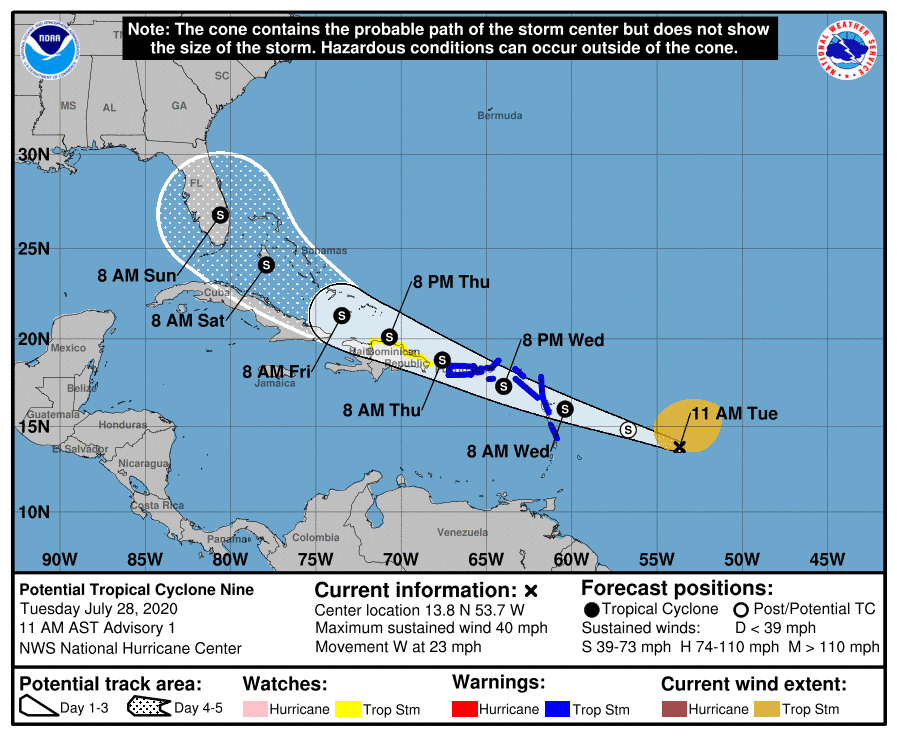 PTC 9 is headed west at 23 mph with winds estimated at 40 mph. It's not very organized currently, but it is expected to develop more over the next few days.
There's la lot of uncertainty on PTC 9's track once it nears Puerto Rico later this week.
The current cone takes all three possible tracks into consideration.
Option 1 – West track over the Dominican Republic and then Cuba.
Option 2 – WNW track over the Dominican Republic and the a curve up closer to the tip of South Florida
Option 3 – WNW track over Puerto Rico and then curving more NNE near the Bahamas
We'll have a better idea on PTC 9's track Thursday as it nears Puerto Rico.
Lots to watch this week.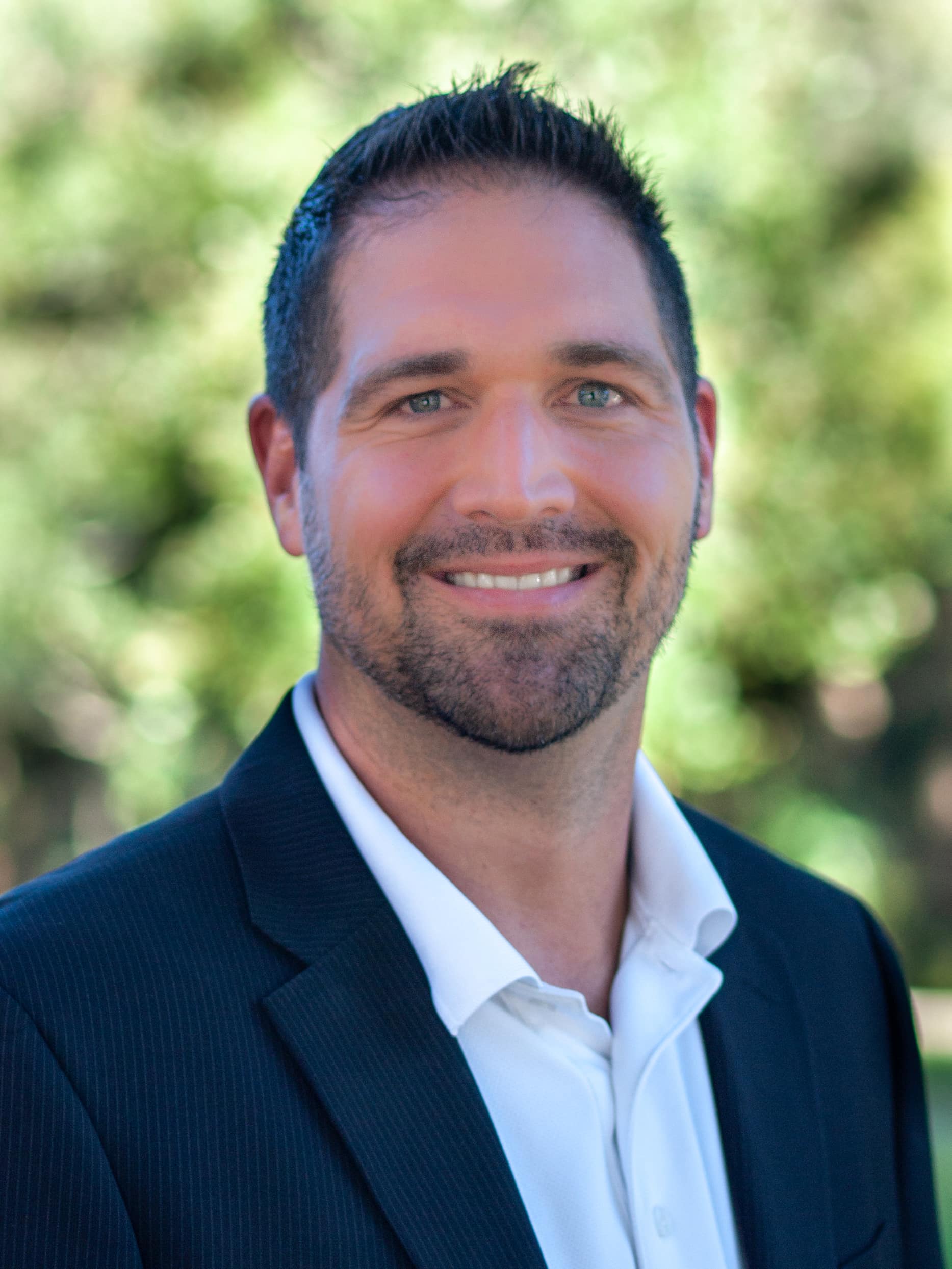 Chad Trosper is the AVP of Catastrophe Claims at Tower Hill Insurance. He has over 19 years of experience in the claims industry and a true passion for weather. Chad graduated from the University of Florida with a degree in Business and Sociology and also holds a master's certification in Business Process Management from the University of San Francisco. Chad currently resides in Gainesville, Florida, with his wife and three children.